Fun Stuff
Muzetto™ Leather Bags - Laptop Bag - Man Bag - Personal Bag - SFBags. Testimonials From: David Ponce <davy@.com> Subject: Re: On the way...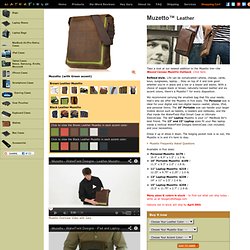 Hello,
Isabel Behncke: Evolution's gift of play, from bonobo apes to humans. Caine's Arcade. Juicing. Weber Q. Camping. Google FanBoy. ImageChef. Motivator: Create your own motivational posters! Create, share, and buy your own customized motivational posters.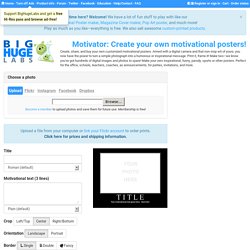 Armed with a digital camera and that non-stop wit of yours, you now have the power to turn a simple photograph into a humorous or inspirational message. Print it, frame it! Make two—we know you've got hundreds of digital images and photos to spare! Make your own inspirational, funny, parody, sports or other posters. Project Glass: One day...
Skyrim : 2012.
---