OD&BigData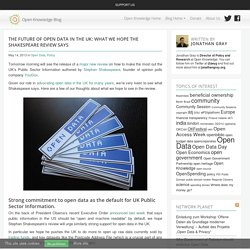 The future of open data in the UK: what we hope the Shakespeare review says
Tomorrow morning will see the release of a major new review on how to make the most out the UK's Public Sector Information authored by Stephan Shakespeare , founder of opinion polls company YouGov .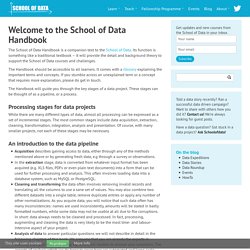 The School of Data Handbook is a companion text to the School of Data . Its function is something like a traditional textbook – it will provide the detail and background theory to support the School of Data courses and challenges. The Handbook should be accessible to all learners.
Welcome to the School of Data Handbook | School of Data - Evidence is Power
Say That You Know Your Rights Usually the law does not require that you mention the access to information law or freedom of information act, but this is recommended because it shows you know your legal rights and is likely to encourage correct processing of the requests according to the law.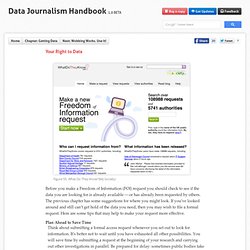 Your Right to Data
Here are a list of some of the collections that are available for use with our British Library Labs project, if you are interested in using any of them please have a browse and then contact us at labs@bl.uk with further questions about the collection We will try and support the ideas you might have of what to do with them. want to do with them. Please note that not all the collections are available via the web, and getting collections of materials to you may take time depending on the nature of the collection and size and type of request.
British Library Labs - BL Collections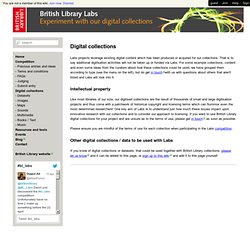 Computers: Internet: Searching: Directories: Open Directory Project
About
ScraperWiki makes data do things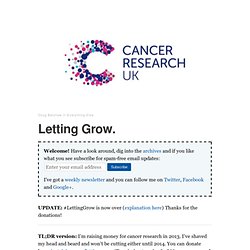 TL;DR version: I'm raising money for cancer research in 2013.
Letting Grow
Jaron Lanier: Why Facebook Isn't Free | Humanizing Technology
What's the Big Idea? Facebook shares start trading today, at a price that will value the company at close to $100 billion, or roughly the 2011 GDP of Sudan. The difference between this and other comparably enormous initial public offerings is that Facebook's product, or service, is free.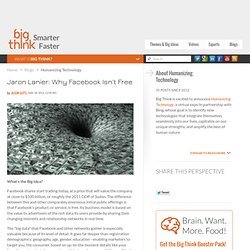 What's the Big Idea? Big Data is watching you. And it's big business.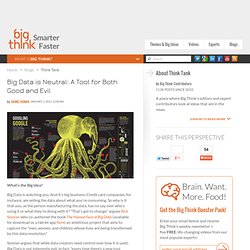 Big Data is Neutral: A Tool for Both Good and Evil | Think Tank
Big Data
Once you've had a good look at your data and decided that there's something interesting to write about, how can you deliver it to the public?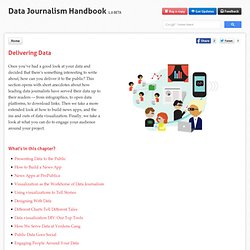 Delivering Data
Networking by numbers
RSA Connected Communities has started a new project with Nathan of the MIT Center for Civic Media to create a new, cost-effective way to measure the social impact of public services and civic interventions and to allow people to see their own personal networks. We're designing a mobile and tablet app for recording real-life social networks: your friends, families and contacts.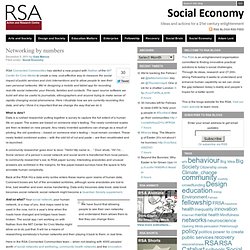 Flagship Projects CKAN is a complete out-of-the-box software solution that makes data accessible – by providing tools to streamline publishing, sharing, finding and using data.
The Human Face of Big Data - Home
How Content Is Shared
There is little data to support so-called influencer behavior in social marketing.
Horizon Digital Economy Overview from David Martin on Vimeo .
What is the digital Economy?
Digital Economy-Intelligent Infrastructure | Connected Services. Open Data Institute
Technology Visionaries RAEng lecture series Wednesday 22 February 2012, the Royal Society, London
Open-data Cities Conference2012
Protocol for Implementing Open Access Data
Status of this Memo This memo provides information for the Internet community interested in distributing data or databases under an "open access" structure.
Impact » Food Security Open Data Challenge
Visualizing Data at the Oxford Internet Institute
TEDxBarcelona-My data soul