Photography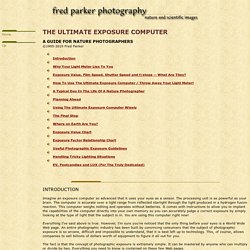 Imagine an exposure computer so advanced that it uses your eyes as a sensor. The processing unit is as powerful as your brain. The computer is accurate over a light range from reflected starlight through the light produced in a hydrogen fusion reaction.
Photography Tips & Tutorials
Adding A Signature To Your Photos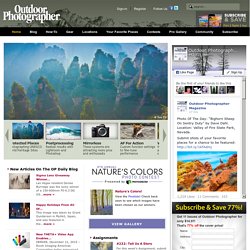 Welcome To Outdoor Photographer MagazineOutdoor Photographer is the premier magazine about outdoor photography. Our photography technique articles are geared to helping you capture the best wildlife, travel and outdoor sports photography. Review photography tips and keep up with digital photography as applied to nature photography; stay current with the latest in photography equipment.
National Association of Photoshop Professionals (NAPP) › Log In
Over 800 pages of information, 33 reviews, and growing daily. Welcome. I've been on the Internet pretty much from day one, and have had an active Web site—bythom.com—for well over a decade. As part of making sense of my sprawling Web presence, I've launched this second site, dedicated to the so-called mirrorless cameras. These smaller, yet sophisticated cameras have come to supplement the larger DSLRs I've been writing about for many years. Call them mirrorless, call them SILC (small interchangeable lens camera), call them EVIL (electronic viewfinder interchangeable lens), call them...well, you get the idea: they don't yet have a great name that's standardized in everyone's minds.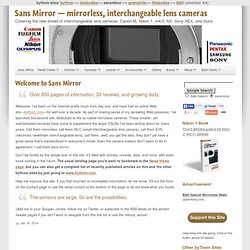 Welcome to sans Mirror | byThom sans Mirror | Thom Hogan
Wes Cowley Photography