Graffitti/Street Art
- STREET ART UTOPIA. Best Street Art of 2011 - StumbleUpon. 106 of the most beloved Street Art Photos - Year 2010 | Street Art Utopia. More info.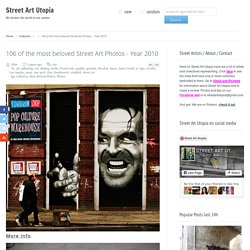 More info. More Banksy on streetartutopia.com. The Coolest Elevator in New York & Scouting NY. Last week, I was scouting office space in a building in Queens.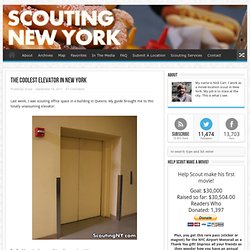 My guide brought me to this totally unassuming elevator: Really, I have to show you this as I encountered it: WOW. It's like Willy Wonka built an elevator to the land of Oz!
---