Stuff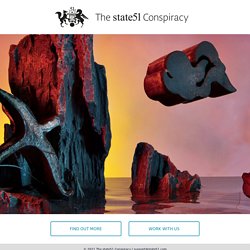 Various Artists - The Original Sound of Cumbia: The History of Colombian Cumbia & Porro As Told By The Phonograph 1948 - 79 :: Soundway Records
Various Artists - The Original Sound of Cumbia: The History of Colombian Cumbia & Porro As Told By The Phonograph 1948 - 79 Soundway set sail for Colombia once again, delving deeper into the South American country's rich musical past. Boasting 55 tracks spread over two CDs and two triple LPs, 'The Original Sound of Cumbia' is Soundway's definitive guide to the origins of Colombian cumbia and porro and the result of five years pain staking re-search by Will 'Quantic' Holland. Disc 1 tells the story of some the earliest Colombian cumbia recorded, a genre that captured a nation, spreading from its birthplace on the Caribbean coast in land to central Colombia and the capital Bogata. Disc 2 sees the evolution of cumbia.
EarthPositive MEN'S ORGANIC V-NECK T-SHIRT EP03V :: Black Star - Your EU Wide T-Shirt Printer
Polystyrène expansé - Cycle de vie
III. Valoriser Les industriels sont tenus de choisir un emballage en tenant compte des nouvelles « exigences essentielles » définies par le décret n°98-638 intégré au code de l'environnement, qu'impose le respect de l'environnement. Le PSE répond pleinement à ces attentes : Après utilisation, le PSE est 100% recyclable : différentes filières existent pour lui redonner une seconde vie au travers de multiples applications soit sous forme expansée soit sous forme extrudée.
Test : Kindle 4, la lecture numérique, sans fioritures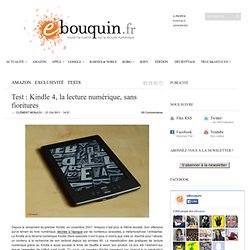 Depuis le lancement du premier Kindle, en novembre 2007, Amazon n'est plus la même société. Son offensive sur le terrain du livre numérique, décriée à l'époque par de nombreux analystes, a métamorphosé l'entreprise. Le Kindle et la librairie numérique Kindle Store associée n'ont ni plus ni moins que créé un marché pour l'ebook, un contenu à la recherche de son lectorat depuis les années 90. La massification des pratiques de lecture numérique grâce au Kindle a aussi poussé la firme de Seattle à revoir son produit.
LA CARTE NATIONALE D'IDENTITE