Writing
Recumbentibus—A knockout punch, either verbal or physical. The Irish illustration duo of James and Michael Fizgarald, or also known as The Project Twins, have come up with a series of illustrations that visually represent rarely spoken and heard of words. In their series called 'A-Z of Unusual Words', the meaning of the words have been visually defined in the form of a whimsical poster—which can be purchased on their website. Here are some of their 'informative' posters: Acersecomic—A Person whose hair has never been cut. 100 Exquisite Adjectives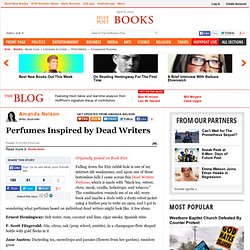 Perfumes Inspired By Dead Writers
Originally posted on Book Riot: Falling down the Etsy rabbit hole is one of my internet-ish weaknesses, and upon one of these bottomless falls I came across this Dead Writers Perfume, which is made with "black tea, vetiver, clove, musk, vanilla, heliotrope, and tobacco." The combination reminds me of an old, worn book and maybe a dude with a dusty velvet jacket using a feather pen to write an opus, and I got to wondering what perfumes based on individual dead writers might look like. A few ideas: Ernest Hemingway: Salt water, rum, coconut and lime, cigar smoke, Spanish wine F.
My Kryptonite by Katrina Wendt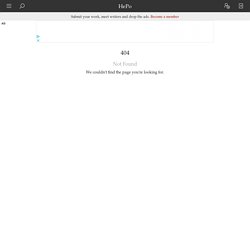 I had built a wallLayer by layerMortar and stone Until it was so highAnd so strongI thought no one could break it. But I overlooked somethingBecause when I was doneThere you were.
Bookworm or not, you can't help but enjoy these black and white illustrations of literary quotes by Evan Robertson. The New York-based graphic designer has taken some of the cleverest lines written by famous authors such as William Faulkner and Oscar Wilde and turned them into wonderful posters. These literature-inspired fine art illustrations are currently being sold on Etsy under the name Obvious State.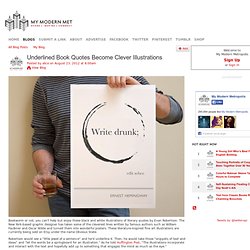 bookmarks | 25 comments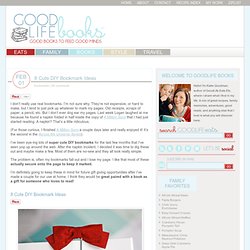 Common Themes in Literature