Literature
cckjgh3bk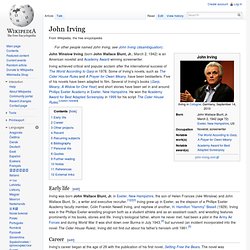 John Winslow Irving (born John Wallace Blunt, Jr. ; March 2, 1942) is an American novelist and Academy Award -winning screenwriter . Irving achieved critical and popular acclaim after the international success of The World According to Garp in 1978. Some of Irving's novels, such as The Cider House Rules and A Prayer for Owen Meany , have been bestsellers . Five of his novels have been adapted to film.
John Irving
"ABANDON ALL HOPE YE WHO ENTER HERE is scrawled in blood red lettering on the side of the Chemical Bank near the corner of Eleventh and First and is in print large enough to be seen from the backseat of the cab as it lurches forward in the traffic leaving Wall Street and just as Timothy Price notices the words a bus pulls up, the advertisement for Les Miserables on its side blocking his view, but Price who is with Pierce & Pierce and twenty-six doesn't seem to care because he tells the driver he will give him five dollars to turn up the radio, 'Be My Baby' on WYNN, and the driver, black, not American, does so." American Psycho , Bret Easton Ellis Click here to see our selection of the 50 best children's books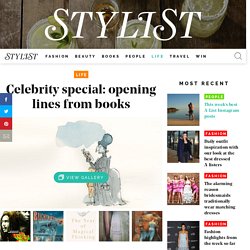 50 Banned Books That Everyone Should Read By Britney Wilkins As long as there have been books, there have been people opposed to what is said in some of those books. Authors who challenge the accepted norms in their literature are often the target of angry people who do not understand or appreciate their literature. The following books are excellent examples of great literature that has become banned or challenged in an attempt to shield the public from what some see as inappropriate. Protect the Children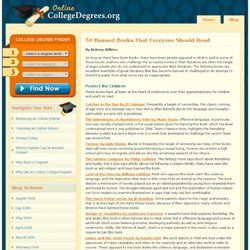 The Book of the New Sun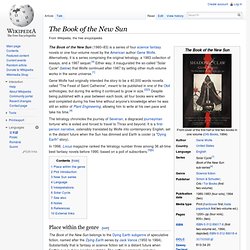 The Book of the New Sun (1980–83) is a series of four science fantasy novels or one four-volume novel by the American author Gene Wolfe . Alternatively, it is a series comprising the original tetralogy, a 1983 collection of essays, and a 1987 sequel. [ a ] Either way, it inaugurated the so-called "Solar Cycle" ( below ) that Wolfe continued after 1987 by setting other multi-volume works in the same universe. [ 1 ] The tetralogy chronicles the journey and ascent to power of Severian , a disgraced journeyman torturer who becomes Autarch, the one ruler of the free world. It is a first-person narrative , ostensibly translated by Wolfe into contemporary English, set in the distant future when the Sun has dimmed and Earth is cooler (a "Dying Earth" story). In 1998, Locus magazine ranked the tetralogy number three among 36 all-time best fantasy novels before 1990, based on a poll of subscribers. [ 2 ] [ b ]
If you're a professional who likes to be intellectually stimulated and you enjoy keeping up with the latest news and breaking trends, the internet provides you with an endless choice of carefully curated sites to visit. Today, we bring you six of them that we believe are leaps and bounds above the rest. These sites will not only educate you on topics ranging from business and technology to art and design, they'll motivate you to find your own, original ideas and see them through.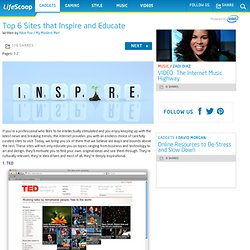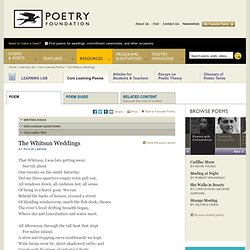 The Whitsun Weddings by Philip Larkin
Although Philip Larkin turned down the office of Britain's poet laureate following the death of John Betjeman in 1984 (it ended up going to Ted Hughes), Larkin had already inherited Betjeman's cultural place in Britain and was one of the country's most popular poets. Three of his poems, including "The Whitsun Weddings," appear in The Nation's Favourite Poems (BBC, 1996), an anthology of the 100 most popular poems in the UK; only T.S. Eliot and W.B.
Ian McEwan Website: Articles Written by Ian McEwan