Dessert
Muffin rezept. Two Minute Chocolate Peanut Butter Cake | Family Kitchen - StumbleUpon. This, friends, is where procrastination gets me.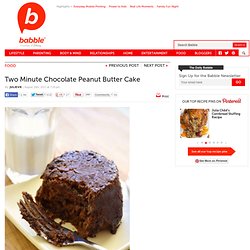 I was staring at the computer, mired in writers' block. I clicked on that Stumble button I installed in my toolbar but never use. The Infamous Jacques Torres Chocolate Chip Cookies - StumbleUpon. Now, I have a chocolate chip cookie recipe that I swear by.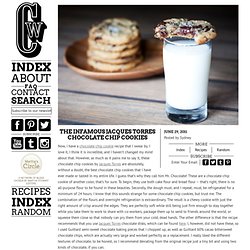 I love it, I think it is incredible, and I haven't changed my mind about that. However, as much as it pains me to say it, these chocolate chip cookies by Jacques Torres are absolutely, without a doubt, the best chocolate chip cookies that I have ever made or tasted in my entire life. I guess that's why they call him Mr. How To Make Perfect Brownies. I've tried lots of brownie recipes: Boxes, scratch, frosted, plain, nuts, chips, fudge … Each of them has something to like, but depending on my mood I might want a change of pace.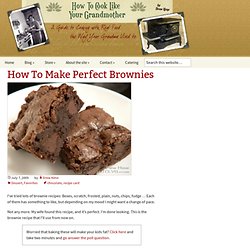 Not any more. My wife found this recipe, and it's perfect. I'm done looking. My favorite Chocolate Chip Cookies – and how to pimp them. October 21st, 2011 My favorite part of having written two cookbooks?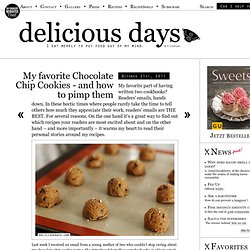 Readers' emails, hands down. In these hectic times where people rarely take the time to tell others how much they appreciate their work, readers' emails are THE BEST.
---