People and Peopleish Things
National Geographic is currently holding its annual photo contest, with the deadline for submissions coming up on November 30.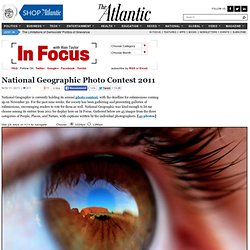 Every day at 5pm the Sifter posts the Picture of the Day. Below you will find a collection of the Sifter's Top 50 from 2011. It's hard to imagine the year is almost over, time seems to fly faster each successive year so it's fun to take a moment and look back at the year that was.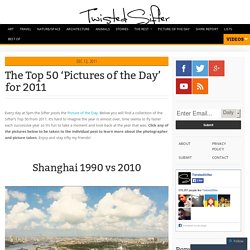 Celebrities Who Look like Historical Figures | Madbite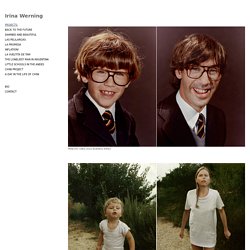 I love old photos.
s Afternoon Randomness
The Man - Photography by Scott London
All sizes | and then a pause.
World's Most Absurd Warning Signs And Disclaimers
Natsumi Hayashi is a sweet-looking Japanese girl who, one day, decided to take self-portraits..of herself levitating. She can be spotted in and around Tokyo, equipped with her SLR and her self-timer. When she feels the moment strike, she presses the shutter button down and then, quite literally, "jumps" into place.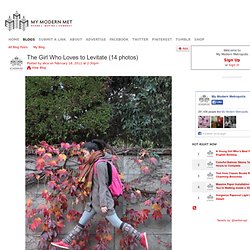 Yes, this stunning and scary staircase is real. While this stairway in the heavens will not carry you all the way to the clouds, these sensational metal steps can certainly take you to the afterlife quite quickly should you miss a stair while out for a walk. While these stairs truly are attached to the exterior concrete wall of this towering Swiss skyscraper over ten stories off the ground, they are not actually used by anyone – they are, instead, the work of conceptual artists and architects (and now: spectacular staircase designers) Sabina Lang and Daniel Baumann. Hanging high in the sky from the side of a building without so much as handrail, this staircase is dizzying just from the photos. Of course, no one knows it is 'only art' upon an initial sighting – clean, silver, metallic and set to connect two apparent doors, this sleek set of stairs looks like some crazy construction slip-up on when seen at first glance from street level far below.
(Metal) Stairway to Heaven? Shocking Sky Staircase Design
919549-superhero-costume.jpg (JPEG Image, 650x488 pixels) - Scaled (89%)