People and Peopleish Things
National Geographic is currently holding its annual photo contest, with the deadline for submissions coming up on November 30. For the past nine weeks, the society has been gathering and presenting galleries of submissions, encouraging readers to vote for them as well. National Geographic was kind enough to let me choose among its entries from 2011 for display here on In Focus. Gathered below are 45 images from the three categories of People, Places, and Nature, with captions written by the individual photographers. [45 photos]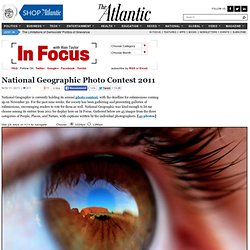 National Geographic Photo Contest 2011 - Alan Taylor - In Focus
Every day at 5pm the Sifter posts the Picture of the Day. Below you will find a collection of the Sifter's Top 50 from 2011. It's hard to imagine the year is almost over, time seems to fly faster each successive year so it's fun to take a moment and look back at the year that was.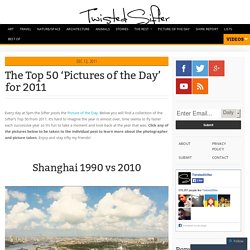 The Top 50 'Pictures of the Day' for 2011
World's Most Absurd Warning Signs And Disclaimers
Celebrities Who Look like Historical Figures | Madbite
portraits
This past October, Dear Photograph and About Time had a contest to give away a trip to anywhere in the world for people who sent in a Dear Photograph related to love or their family. Once our winner Jennifer found out she won she told me in an email it was the best day of her life because a day before she found out the adoption papers for their new child went through. Jennifer just sent me an email linked to a blog post to their trip they went on to Turks & Caicos in March.
Dear Photograph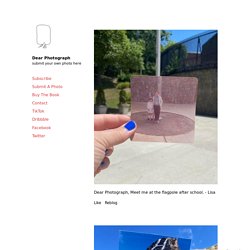 BACK TO THE FUTURE : Irina Werning - Photographer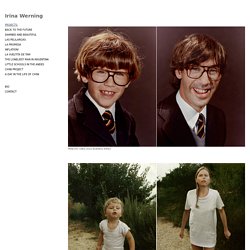 I love old photos. I admit being a nosey photographer. As soon as I step into someone else's house, I start sniffing for them. Most of us are fascinated by their retro look but to me, it's imagining how people would feel and look like if they were to reenact them today… Two years ago, I decided to actually do this. So, with my camera, I started inviting people to go back to their future..
s Afternoon Randomness
The Man - Photography by Scott London
Amazing Long Exposure Airplane Photography: Pics, Videos, Links, News
All sizes | and then a pause.
World's Most Absurd Warning Signs And Disclaimers
Natsumi Hayashi is a sweet-looking Japanese girl who, one day, decided to take self-portraits..of herself levitating. She can be spotted in and around Tokyo, equipped with her SLR and her self-timer. When she feels the moment strike, she presses the shutter button down and then, quite literally, "jumps" into place.
The Girl Who Loves to Levitate (14 photos)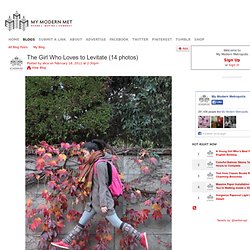 Yes, this stunning and scary staircase is real. While this stairway in the heavens will not carry you all the way to the clouds, these sensational metal steps can certainly take you to the afterlife quite quickly should you miss a stair while out for a walk. While these stairs truly are attached to the exterior concrete wall of this towering Swiss skyscraper over ten stories off the ground, they are not actually used by anyone – they are, instead, the work of conceptual artists and architects (and now: spectacular staircase designers) Sabina Lang and Daniel Baumann. Hanging high in the sky from the side of a building without so much as handrail, this staircase is dizzying just from the photos.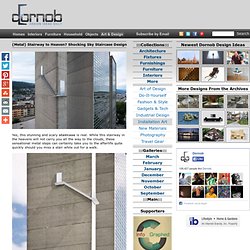 (Metal) Stairway to Heaven? Shocking Sky Staircase Design
919549-superhero-costume.jpg (JPEG Image, 650x488 pixels) - Scaled (89%)
along_the_tracks_1_b.jpg (JPEG Image, 800x533 pixels)
Dream Wedding Photos