Then & Now Photography
Get flash to fully experience Pearltrees
LIKE windows in time, a series of haunting images offer a glimpse into history on the day we remember the sacrifices of years gone by.
Today, at age 36, Winslet proves that some women do indeed get better with age! The stylish star recently stunned on the red carpet at the London premiere of "Titanic" in 3D. Since the film's original
I love old photos. I admit being a nosey photographer. As soon as I step into someone else's house, I start sniffing for them.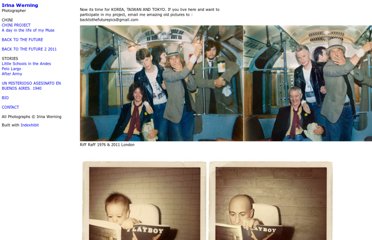 Now its time for KOREA, TAIWAN AND TOKYO. If you live here and want to participate in my project, email me amazing old pictures to : backtothefuturepics@gmail.com