Creative Commons
All Free Vintage Stuff - a set on Flickr
Classeur : PUBLIC DOMAIN IMAGES
Category:Films of the United States
Category:Films of the United States
Category:Horror films
Search results for "comic book covers "
Creative Commons images and you: a quick guide for image users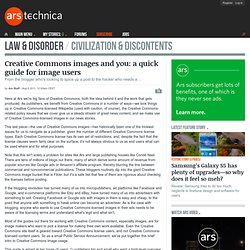 Here at Ars we're big fans of Creative Commons, both the idea behind it and the work that gets produced. As publishers, we benefit from Creative Commons in a number of ways—we look things up in Creative Commons-licensed Wikipedia (used with caution, of course), the Creative Commons-related policy issues that we cover give us a steady stream of great news content, and we make use of Creative Commons-licensed images in our news stories.
There are many Web sources of images under free licenses.
Free image resources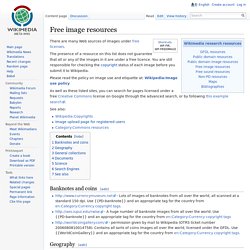 Webcomic Universe (Internet Archive)