Creative Commons
All Free Vintage Stuff - a set on Flickr
Classeur : PUBLIC DOMAIN IMAGES
Please refer to each image description for additional information. To the best of my knowledge these images are in public domain. These images are from my personal collection of ephemera, etc.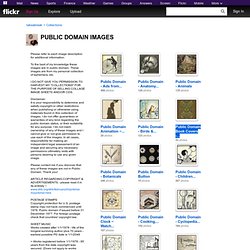 Category:Films of the United States
Category:Films of the United States
Category:Horror films
Search results for "comic book covers "
Creative Commons images and you: a quick guide for image users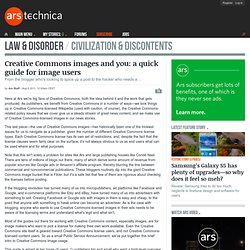 Here at Ars we're big fans of Creative Commons, both the idea behind it and the work that gets produced. As publishers, we benefit from Creative Commons in a number of ways—we look things up in Creative Commons-licensed Wikipedia (used with caution, of course), the Creative Commons-related policy issues that we cover give us a steady stream of great news content, and we make use of Creative Commons-licensed images in our news stories. This last piece—the use of Creative Commons images—has historically been one of the trickiest issues for us to navigate as a publisher, given the number of different Creative Commons license types. Each Creative Commons license has its own set of restrictions, and, despite the fact that the license clauses seem fairly clear on the surface, it's not always obvious to us as end users what can be used where and for what purposes. Note that this isn't solely a problem for sites like Ars and large publishing houses like Condé Nast.
There are many Web sources of images under free licenses. The presence of a resource on this list does not guarantee that all or any of the images in it are under a free licence. You are still responsible for checking the copyright status of each image before you submit it to Wikipedia. Please read the policy on image use and etiquette at: Wikipedia:Image use policy
Free image resources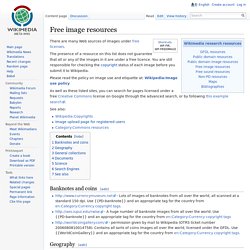 Free Stock Photos for Designers Advanced Search Pixel Perfect Digital offers Free Stock Photos, Backgrounds, Textures and other Design Elements. All our images are provided under a Creative Commons Attribution License.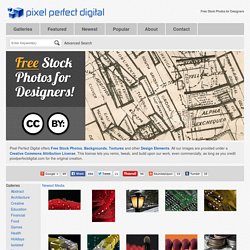 Webcomic Universe (Internet Archive)