Photography
New Zealand Glaciers [16 Pictures] Day and Night in New York City Captured in Single Images [8 Pictures] Happy New Year". I've spent the last couple of days wondering what to post to close out the year and then came across this entry on momentaryawe.com (run by my good friend Catalin Marin): his twelve favourite shots from 2009, one from each month.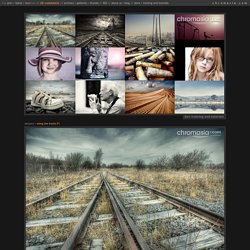 So, with credit to Catalin for the idea, here are my twelve favourites for the preceding year. Had I selected images from the year as a whole I suspect that there would be a couple of changes, and I also suspect that some of you would make different choices from each month, but when I looked back through the images I'd posted this year these are the ones that gave me most pleasure to produce. As always, let me know what you think. On a different matter: don't forget that there are just a few days left in which to snap up a 15% discount on our Photoshop tutorials.
Hong_Kong_Night_Skyline_non-HDR.jpg (4670×2000) Marc Pagani Photography, specializing in adventure travel photography, portrait and headshot photography, mountaineering photography, and live music photography. Amazing Mystery Photographer Comes To Fame After Her Death.
---