Design
27 Popular Logos With Hidden Meanings. Professional logo designers know that there is much behind a logo than simple text with an image or symbol thrown on it.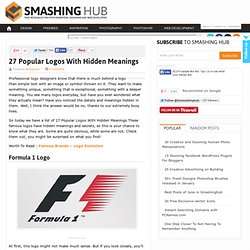 They want to make something unique, something that is exceptional, something with a deeper meaning. You see many logos everyday, but have you ever wondered what they actually mean? Home Design, Pictures, Remodel, Decor and Ideas - page 24. Drawing Lessons - How to Draw the Portrait - Drawing Figure - Drawing Still Life. Check out my cool home design on Autodesk Homestyler! © 2013 Autodesk, Inc.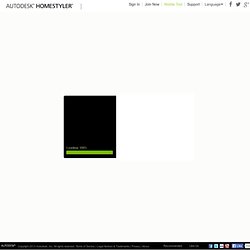 All rights reserved. Use of the service is subject to the Homestyler Terms of Use. Trademarks Autodesk is a registered trademarks or trademarks of Autodesk, Inc., and/or its subsidiaries and/or affiliates. Graphic Design « Tang Yau Hoong. Architectural Lighting Architectural Lighting Magazine Editorial.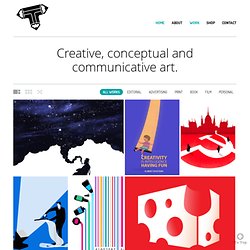 50 Extremely Awesome Examples of Typography. This time we're gonna show you some truly inspiring works with text, also referred to as typography.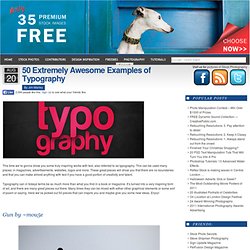 This can be used many places; in magazines, advertisements, websites, logos and more. These great pieces will show you that there are no boundaries and that you can make almost anything with text if you have a good portion of creativity and talent. Typography can in todays terms be so much more than what you find in a book or magazine. It's turned into a very inspiring form of art, and there are many great pieces out there. Think Invisible - Posters That Will Make You Think. About the author Hi, my name is Houke de Kwant.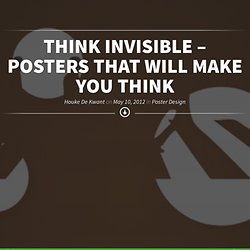 I'm a 24 year old communication & multimedia design graduate from the Netherlands and I'm the creator of Daily Inspiration, which I started as a school project a few years ago. I am currently working as a frond-end developer at Ivaldi, an internet agency in Rotterdam, the Netherlands. If you want to know more about the things I work on, other than this website, take a look at their portfolio, or feel free to connect with me via Facebook, LinkedIn, Google+ or visit my portfolio website. Looks like good Graphic Design. Art 1. Optical Design. 30 Very Creative Logo Designs for Your Inspiration. We see hundreds of logos each day, from the moment we wake up and turn off the alarm from our shiny smartphone.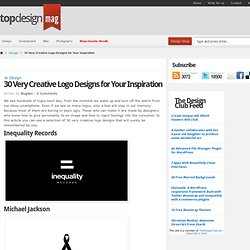 Even if we see so many logos, only a few will stay in our memory because most of them are boring or plain ugly. Those who can make it are made by designers who know how to give personality to an image and how to inject feelings into the consumer. In this article you can see a selection of 30 very creative logo designs that will surely be remembered by you. Your source for the coolest in art, design, tech, and culture. | page 3. Infographic Of The Day: The Mega Companies Behind 90% Of Media | Co.Design. We all know that everything you see on TV, and much of what you read online, is ultimately owned by a few mega corporations.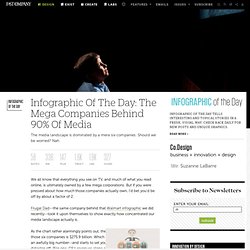 But if you were pressed about how much those companies actually own, I'd bet you'd be off by about a factor of 2. Frugal Dad--the same company behind that Walmart infographic we did recently--took it upon themselves to show exactly how concentrated our media landscape actually is. As the chart rather alarmingly points out, the revenue for those six companies is $275.9 billion. Sketchbook « Studioclues. Fuel Your Product Design. Design Sojourn | Strategies for Good Design and Design Leadership. Industrial Design Served :: Gallery. ONLINE SUPERHEROES: BATTLE FOR THE INTERNET. From the creative mind of Caldwell Tanner, illustrator of College Humor, writer of his own captivating and hilarious illustration blog, and graphic artist/comedian extraordinaire, now comes "The Internet League of Justice" illustration series!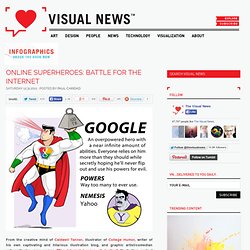 Imagine if the most popular online websites and social media networks were superheroes! What powers would they have? See Also REAL LIFE DISNEY PRINCESSES Who would their nemeses be? Your source for the coolest in art, design, tech, and culture. | page 3. Yanko Design - Modern Industrial Design News. Illustrations by Nacho Diaz. Inspiring Coworking Spaces.