INSPIRING
Doing anything amazing turns out to be really hard. Incredibly hard. In the startup world sometimes we thought there were instant successes when people hacked together a website and the next day they had millions of users. There are no instant successes. Good products take time to build. We have to fight for every user.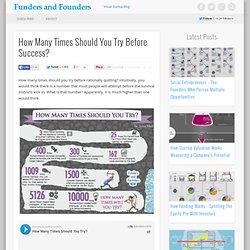 How Many Times Should You Try Before Succeeding - Infographic
▶ Você ousa sonhar?
▶ Você ousa sonhar?
Viral Video Chart - Old Man In Nursing Home Reacts To Hearing Music From His Era
Day1 | Edivan Costa - A Escola da Minha Vida
▶ Nike 'Rise and Shine' commercial - Find Your Greatness
O melhor vídeo de motivação a liderança
TEDxRio - E você? Já colocou um tubarão no tanque hoje?
TEDxRio / E você? Já colocou um tubarão no tanque hoje?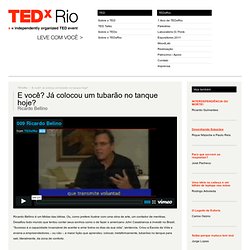 Stuck on the Road: Who Would You Help?
▶ William Kamkwamba: 'How I Harnessed the Wind' (TED Talks, 2009)
CORRENTE DO BEM ENTREVISTA.wmv
Professor Clóvis de Barros Filho no Jô 27/09/2013 COMPLETO - Melhor entrevista de todos os tempos
(3) A VIDA QUE VOCÊ ESCOLHEU // o filme
JK Rowling Harvard Commencement Speech Part 1
J.K.Rowling speaking at Harvard part 2
J.K.Rowling speaking at Harvard part 3
Sonhe - Um dos melhores vídeos de inspiração para você agir
Capitão do time especial dos Ravens que foram os campeões do Super Bowl em 2000, O.J. Brigance foi diagnosticado com uma doença degenerativa pouco depois e hoje não é capaz de se movimentar ou falar.
Força e superação de O.J. Brigance inspiram os atletas do Baltimore Ravens
Motivação Nunca desista de NADA e de NINGUÉM. SENTINELWIL E MONTE SIÃO
This is How Winners Are Made - Inspirational [HQ] Best Speech Ever
Extraordinary Pantene Commercial
Querido Trabalho Duro (Dear Hard Work) - Motivação - HD
Quem sou eu? Eu sou um CAMPEÃO !!!! Liderança e Motivação - Kairos Treinamentos
Make your Choice!
MESA MAROMBA - Motivação (escale a montanha)
Ultimate Motivation No Excuses
NIKE | Mark Cavendish | FIND YOUR GREATNESS
Nike: Find Your Greatness.
Motivação - Nunca desista de NADA e de NINGUÉM.
NIKE - Jadel Gregório - Pare de inventar desculpas
11 mil litros
A New Story of the People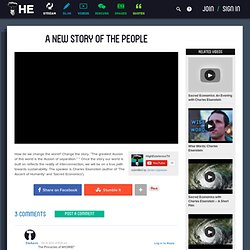 How do we change the world? Change the story. "The greatest illusion of this world is the illusion of separation." ~ Once the story our world is built on reflects the reality of interconnection, we will be on a true path towards sustainability. The speaker is Charles Eisenstein (author of 'The Ascent of Humanity' and 'Sacred Economics'). submitted by Jordan Lejuwaan Leave a reply
Michael Jordan Remember The Name Mixtape
Um Domingo Qualquer - Legendado(HD)
Brasileiros No Vale
A série Brasileiros No Vale traz histórias de brasileiros que estão inovando no Vale do Silício.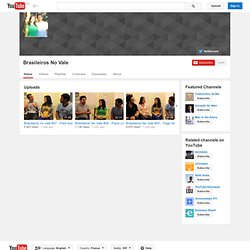 Something To Believe In // MGCY Rio+20 Declaration (ENGLISH) on Vimeo
A história de sucesso da Cacau Show | Day1 com Alexandre Costa - Endeavor Brasil
Neil Gaiman on life, learning, and the journey of his education
All work and all play (legendado) on Vimeo