Design Video
moogaloop.swf (application/x-shockwave-flash Object)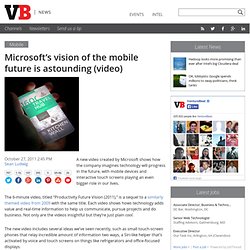 Microsoft's vision of the mobile future is astounding (video)
A new video created by Microsoft shows how the company imagines technology will progress in the future, with mobile devices and interactive touch screens playing an even bigger role in our lives. The 6-minute video, titled "Productivity Future Vision (2011)," is a sequel to a similarly themed video from 2009 with the same title. Each video shows hows technology adds value and real-time information to help us communicate, pursue projects and do business. Not only are the videos insightful but they're just plain cool. The new video includes several ideas we've seen recently, such as small touch-screen phones that relay incredible amount of information two ways, a Siri-like helper that's activated by voice and touch screens on things like refrigerators and office-focused displays.
The Creators Project | Stefan Sagmeister
Float Documentary Trailer on Vimeo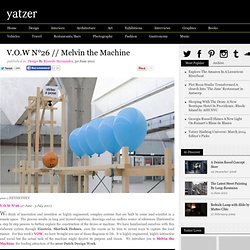 photo © HEYHEYHEY V.O.W N°26 (27 June - 3 July 2011) We think of innovation and invention as highly engineered, complex systems that are built by some mad scientist in a remote space. The process results in long and layered equations, drawings and an endless source of references illustrated in a step by step process to further explain the construction of the device or machine.
alexandre farto: subtractive wall art
The Official Ralph Lauren 4D Experience – London
Last Leaf – OK GO on Toast
Runner II on Vimeo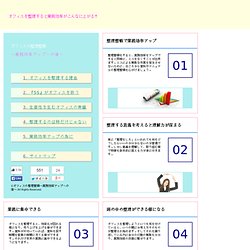 Here is my new video for my friends THE SHOES (Producers of my music project as WOODKID). A simple story about the conquest of light, of inner beauty. Produced by Coleen Haynes / David Price @ HSI With the help of Mourad Belkeddar @ Caviar Paris Director of Photography : Frederik Jacobi Assistant Director : Antoine Poulet Post Production : One More Production Commissionner : Pierre Le Ny @ Green United Music Directed by Yoann Lemoine Executive Producer : Coleen Haynes / HSI Producer : Dawn Rose Director of photography : Paul Laufer Art Dept : Charles Infante Editing : Clark Eddy Grading : Dave Hussey Commissioned by Danny Lockwood / EMI Directed by Yoann Lemoine Producer : Beth Montague / HSI Executive Producer FRANCE : Helene Segol / WANDA Director Assistant : Antoine Poulet Director of photography : Mathieu Plainfossé Styling : Rossana Passalacqua / Artlist Paris Set Design : Anna Brun Editing : Nicolas Larrouquere Commissioned by Claire Stubbs for Rough Trade Records