DIY
The Rasterbator creates huge, rasterized images from any picture. Upload an image, print the resulting multi-page pdf file and assemble the pages into extremely cool looking poster up to 20 meters in size. The Rasterbator is very easy to use.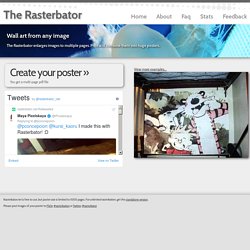 AppScout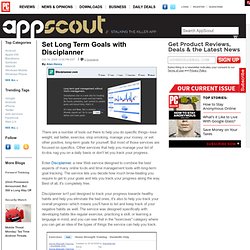 There are a number of tools out there to help you do specific things--lose weight, eat better, exercise, stop smoking, manage your money, or set other positive, long-term goals for yourself. But most of those services are focused on specifics. Other services that help you manage your list of to-dos nag you on a daily basis or don't let you track your progress. Enter Disciplanner , a new Web service designed to combine the best aspects of many online to-do and time management tools with long-term goal tracking. The service lets you decide how much brow-beating you require to get to your goals and lets you track your progress along the way. Best of all, it's completely free.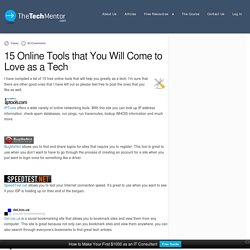 I have compiled a list of 15 free online tools that will help you greatly as a tech. I'm sure that there are other good ones that I have left out so please feel free to post the ones that you like as well. IPTools offers a wide variety of online networking tools. With this site you can look up IP address information, check spam databases, run pings, run traceroutes, lookup WHOIS information and much more. BugMeNot allows you to find and share logins for sites that require you to register. This tool is great to use when you don't want to have to go through the process of creating an account for a site when you just want to login once for something like a driver.