Cultures verticales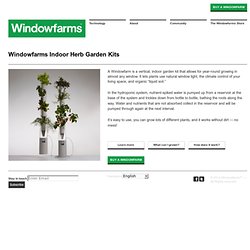 A Windowfarm™ is a vertical, indoor garden kit that allows for year-round growing in almost any window. It lets plants use natural window light, the climate control of your living space, and organic "liquid soil." In a Windowfarm™, nutrient-spiked water is pumped up from a reservoir at the base of the system and trickles down from bottle to bottle, bathing the roots along the way. Water and nutrients that are not absorbed collect in the reservoir and will be pumped through again at the next interval. How does it work?
Fabriquer une Window Farm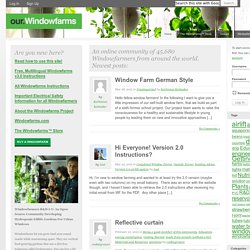 Windowfarmers R&D-I-Y: An Open Source Community Developing Hydroponic Edible Gardens For Urban Windows. Windowfarms let you grow food year-round inside while maximizing space. They are vertical food-growing gardens that use a dirt-free technique called hydroponics. You can buy a kit or build your own using low-impact or recycled local materials.
Groups
Les murs végétaux selon Patrick Blanc
Culture de concombres verticale
Potential Vertical Farming and New Vertical Gardening Images