Koken
Get flash to fully experience Pearltrees
I am so in love with these darn chocolate lava cookies! What is it about a warm, gooey chocolate chip cookie stuffed with decadent, rich, melted chocolate that makes it so irresistible?? Especially when topped with vanilla ice cream.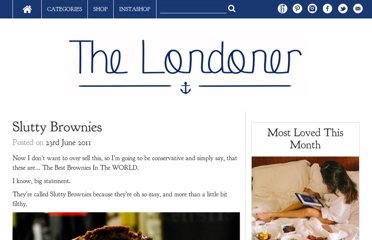 Now I don't want to over sell this, so I'm going to be conservative and simply say, that these are... The Best Brownies In The WORLD. I know, big statement. They're called Slutty Brownies because they're oh so easy, and more than a little bit filthy.
Ok, so this is the blog post I get asked for again & again. I'm not going to give you some faddy diet that will help you lose a stone, only to find it again next month. Why? Because it's a waste of both of our time & it's bad for you. That's why. Instead, I will give you my tips, rules & advice to living your life, & losing weight along the way.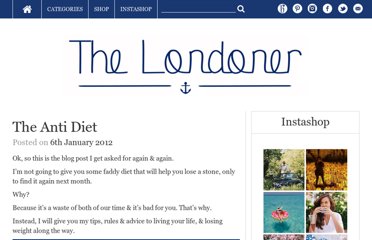 The 78 (St. Germaine, champagne, grapefruit juice - our version of the oft-riffed French 75) The Bramble (Lemon, gin, flavored gelatin, blackberry liqueur) Bushwacker (2 kinds of rum, ice cream, Kahlua liqueur, Bailys, crème de cacao) Candy Corn Jigglers (non-alcoholic - sweetened condensed milk, orange flavored gelatin dessert) Cosmopolitan (Cranberry juice, Orange flavored vodka, Grand Marnier or Cointreau, Roses Lime)
Met een chocoladedessert tover je gegarandeerd een glimlach op de gezichten van je tafelgenoten. Veel mensen wagen zich niet aan de bereiding van een warme moelleux, en toch gaat het heel eenvoudig. Jeroens recept voor dit chocoladegebak met vloeibare kern kan niet mislukken!