Cyclones & Hurricanes
Queensland has been hit with yet another natural disaster, this time a cyclone up north. And sadly, for a state still struggling to recover from the floods further south, it was massive.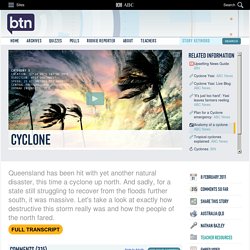 Behind the News - 08/02/2011: Cyclone
cyclone_tracy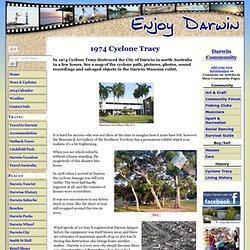 In 1974 Cyclone Tracy destroyed the City of Darwin in north Australia in a few hours.
1974 Cyclone Tracy
Cyclone Tracy, Christmas 1974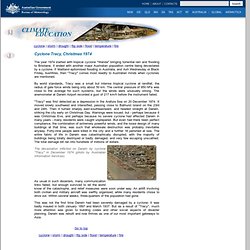 BOM - Australian Climate Extremes-Cyclone
Tropical cyclones threaten northern Australia every year. Recent Australian flooding and cyclonic events can be largely explained by a strong La Niña.
Understanding tropical cyclones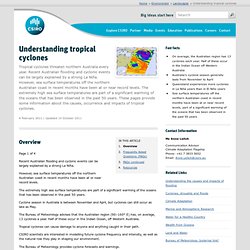 Severe Tropical Cyclone Yasi
30 January - 3 February 2011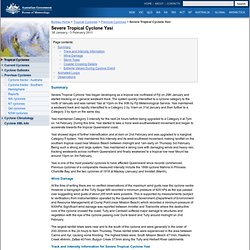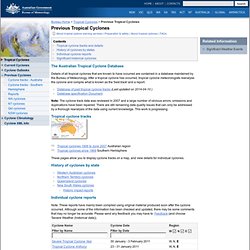 Previous Tropical Cyclones
The Australian Tropical Cyclone Database
Cyclone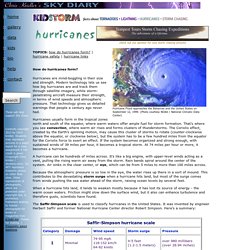 Sky Diary KIDSTORM * facts about hurricanes
Hurricanes are mind-boggling in their size and strength.
NOVA | Anatomy of Katrina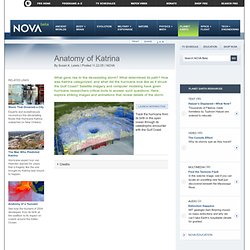 Mexico Considers Gum Tax Mexico may make gum chewers pay to clean up litter.
Click Here to learn more about hurricanes from UCAR. What is storm surge? Storm surges are frequently the most devastating element of a hurricane.
Weather Wiz Kids weather information for kids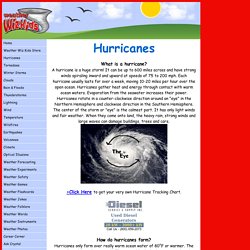 Hurricanes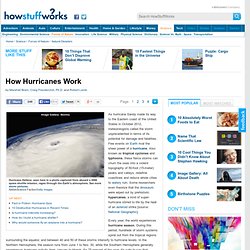 As hurricane Sandy made its way to the Eastern coast of the United States in October 2012, meteorologists called the storm unprecedented in terms of its potential for damage and fatalities. Few events on Earth rival the sheer power of a hurricane .
How Hurricanes Work"
Education Resources: Hurricanes Collection
Posted 5 December 2012 Sandy strikes Eastern Seaboard
1. Cataclysmic cyclones