RECIPES
Potato Gnocchi with Sage Browned Butter Sauce
This savory gnocchi is one of my favorite quick and easy weeknight dinners. Sometimes I use some homemade gnocchi I keep in the freezer, but other times I just buy fresh or frozen gnocchi at the market. It is so easy pull together in a snap. You could even use ricotta or potato gnocchi depending on what you want!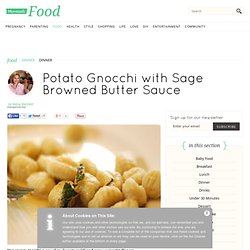 The Pastry Affair - Home - Garlic Parmesan Pull-Apart Bread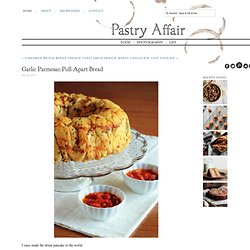 I once made the driest pancake in the world. I can see you sitting at home, staring at your computer screen, and scoffing at my bold statement. Driest pancake in the world? Yeah, right.
Bacon-Cheese Pull-Aparts Recipe
Pizza Swirl Bread
I have good news and bad news. The good news is… I made you bread. It tastes like pizza. It's swirled with piles of grated provolone and spicy pepperoni and a nice little mixture of Italian seasoning [...that came out of a tube].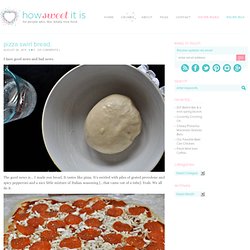 10 Jello Shots Worth the Hangover
Cheese & Burger Society
LaSaGnA TiMpAnO
I went to see tUnE-yArDs on Monday night with some friends, and as always we wanted to cook a meal that somehow related to the show we were heading to. Sometimes this is hard to do, but other times it seems to come naturally. Finding culinary inspiration in Merrill's lyrics seemed like it would be tough, but my sister knew what she wanted to make without hesitation. "How about something layered, because of all the vocal and instrument layering in the music?" From there we worked together to come up with this deep, colorful, and multi-flavored lasagna version of a timpano. If you are using words like deep, colorful, and multi-flavored to describe something inspired by tUnE-yArDs, you already know you got it right!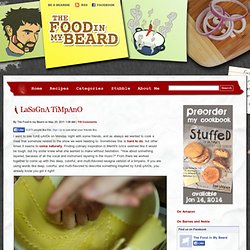 Feta-Stuffed Tomatoes -TI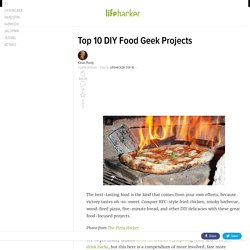 Top 10 DIY Food Geek Projects
SExpand The best-tasting food is the kind that comes from your own efforts, because victory tastes oh-so-sweet. Conquer KFC-style fried chicken, smoky barbecue, wood-fired pizza, five-minute bread, and other DIY delicacies with these great food-focused projects. Photo from The Pizza Hacker. We've previously tackled 10 clever kitchen repurposing tricks and food and drink hacks, but this here is a compendium of more involved, fare more awesome projects that actually create food and drinks you can brag about.
Guacamole Recipe
Fresh Pasta Recipes for Spring and Summer
Croque Monsieur -DK