FOOD FOR THOUGHT
Predictably Irrational dan arieli. How Recruiters See Your Resume. Formación en coaching en Madrid. Con el ánimo de estimular el tejido empresarial, CECE está expandiendo su conocimiento en liderazgo y coaching a MADRID.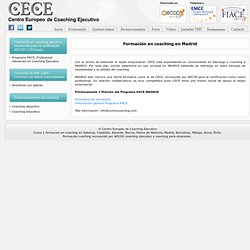 Por todo ello, pronto estaremos en una jornada en MADRID hablando de liderazgo en estos tiempos de inestabilidad y la utilidad del coaching. MADRID bien merece una oferta formativa como la de CECE, reconocida por AECOP para la certificación como coach profesional. Roberto Luna - Noticias. ¿Existe realmente una Dirección Estratégica de Recursos Humanos? Authors: Roberto Luna La premisa básica subyacente en la Dirección Estratégica de Recursos Humanos (DERH) es que la empresa que adopta una estrategia específica requerirá unas prácticas de RH que sean diferentes de aquellas prácticas de RH adoptadas por una empresa con diferente opción estratégica (Fombrum et al., 1984; Jackson et al., 1989; Jackson y Schuler, 1985).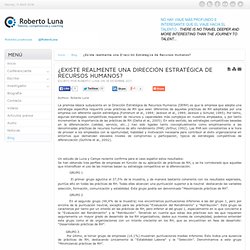 Por tanto, algunas estrategias competitivas requieren de recursos y capacidades más complejos en nuestros empleados, y por tanto incrementan la importancia de las prácticas de RH (Datta et al., 2005). En este sentido, las estrategias competitivas basadas en la diferenciación (calidad, servicio, etc...) han sido ligadas tanto conceptualmente como empíricamente a las denominadas prácticas de recursos humanos de alto rendimiento (PAR) (Arthur, 1992). The Shape of Things to Come | Product Reviews. Sphero is a new toy that meshes the personality and maneuverability of a remote-controlled car with the simple form factor of an ordinary ball.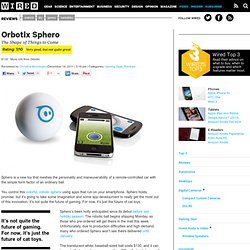 You control this colorful, robotic sphere using apps that run on your smartphone. Sphero holds promise, but it's going to take some imagination and some app development to really get the most out of this innovation. It's not quite the future of gaming. For now, it's just the future of cat toys. It's not quite the future of gaming. Encuentros | Encuentros POR Piensa Opina Reacciona. The Mind Gym. Redes - Web Oficial. Contenidos de televisión Contenidos de radio Conecta con Facebook Una vuelta al mundo de la ciencia a través de 'Redes'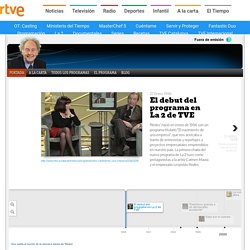 Home. El Ser Creativo. Blog de Eduard Punset. Redes para la Ciencia. All Videos. RSA Animate – Re-Imagining Work How can we get people more engaged, more productive, and happier at work?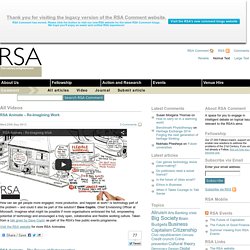 Is technology part of the problem – and could it also be part of the solution? Dave Coplin, Chief Envisioning Officer at Microsoft, imagines what might be possible if more organisations embraced the full, empowering potential of technology and encouraged a truly open, collaborative and flexible working culture. Taken from a talk given by Dave Coplin as part of the RSA's free public events programme. El Libro Total. El Pescador x y acceder a otros servicios debe registrarse como lector.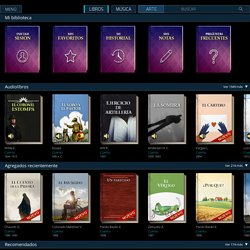 Iniciar sesión Registro gratuito. Procrastinar.
---