Library
Ramayan 05/10/2010. Beading. TeachStreet | Find Great Classes and Courses - Learn Something New. Videos by WatchMojo.com. Pipl - People Search. Internet Archive: Digital Library of Free Books, Movies, Music & Wayback Machine. Social Media Monitoring, Analytics and Alerts Dashboard. LearningXL | 100 Amazing Web Tools for Hobbyist Scholars. Art & Design A student attending a school of art and design must learn how to communicate ideas through visual language.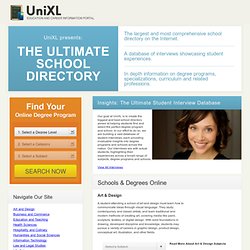 They study contemporary and classic artists, and learn traditional and modern methods of creating art, covering media like paint, sculpture, textiles, or digital design. With solid foundations in drawing, developed discipline and knowledge, students may pursue a variety of careers in graphic design, product design, conceptual art, illustration, and other fields. Read More About Art & Design Subjects -Select a Subject- Internet Sacred Text Archive Home. Broadcast Yourself. How to Stop Worrying. Undoing the Worrying Habit Once acquired, the habit of worrying seems hard to stop.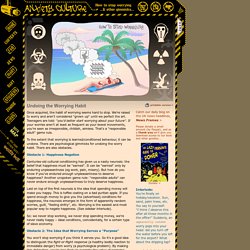 We're raised to worry and aren't considered "grown up" until we perfect the art. What Black Men ThinkWhat Black Men Think - WannaLearn. Mahalo.com.
---