Lingua Latina
Allen and Greenough's New Latin Grammar, Table of Contents
Preface Part I - Words and Forms Letters and Sounds Words and Their Forms Declension of Nouns Inflection of Adjectives
Latin Poetry Podcast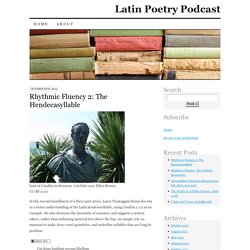 Abracadabra mortiferum magis est quod Graecis hemitritaeos vulgatur verbis; hoc nostrā dicere linguā non potuēre ulli, puto, nec voluere parentes. inscribes chartae quod dicitur abracadabra saepius et subter repetes, sed detrahe summam et magis atque magis desint elementa figuris singula, quae semper rapies, et cetera figes, donec in angustum redigatur littera conum : his lino nexis collum redimire memento. nonulli memorant adipem prodesse leonis. Quinctius Serenus Sammonicus, Liber Medicinalis 923-941 (ed.
A New Semester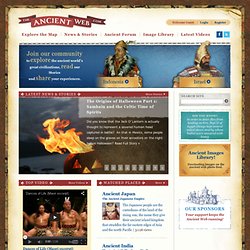 The Ancient Wall as a Cultural Barrier The great wall of china is the most monumental barrier ever created in the ancient world. It is easily the most popular image we associate with the ancient Chinese Empire itself, but it has become so mythologized by in our imagination that we don't realize it was actually the most extreme cultural barrier ever created.
Ancient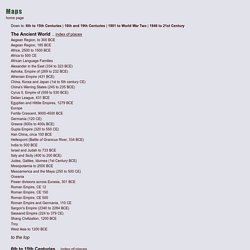 home page Down to: 6th to 15th Centuries | 16th and 19th Centuries | 1901 to World War Two | 1946 to 21st Century The Ancient World ... index of places Aegean Region, to 300 BCE
@Mark 2000: Is this true? I can't believe I didn't know this. But I can completely understand. I certainly would have done the same thing!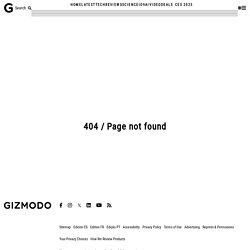 Latin texts with adjustable interlinear vocabulary: no dictionaries.
The Latin Library
Welcome to Perseus 4.0, also known as the Perseus Hopper. Read more on the Perseus version history. New to Perseus? Click here for a short tutorial.