Enciclopedie
Une liste exhaustive de wikis , même limitée à la langue française, serait actuellement sans intérêt, car trop disparate et donc non encyclopédique.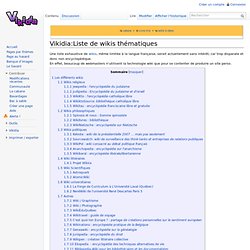 WikiSummarizer is a Web-based application specializing in automatic summarization of Wikipedia articles. Automatic summarization is the creation of a shortened version of a text by a computer program.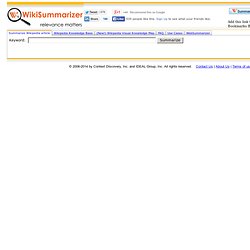 Wiki Summarizer
Encyclopedias & References
Encyclopedia Encydia - Wikilingue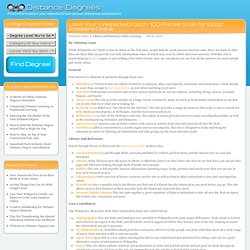 Posted by admin in Library and Research , Online Learning Jul 1st, 2008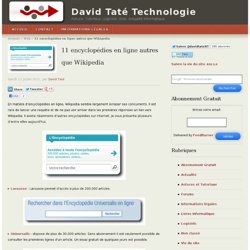 11 encyclopédies en ligne autres que Wikipedia
En matière d'encyclopédies en ligne, Wikipedia semble largement écraser ses concurrents.