Images & design
Cover Browser. The Top 8 Free Online Image Editors. Taking photos or making beautiful digital artwork is activities most people enjoy doing.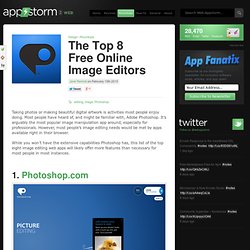 Most people have heard of, and might be familiar with, Adobe Photoshop. It's arguably the most popular image manipulation app around, especially for professionals. However, most people's image editing needs would be met by apps available right in their browser. While you won't have the extensive capabilities Photoshop has, this list of the top eight image editing web apps will likely offer more features than necessary for most people in most instances.
Icon Archive - Search 291,672 free icons, desktop icons, download icons, social icons, xp icons, vista icons. Visual Dictionary Online. Zemin. Daim :: Flash :: Yasumi/BS4 © Akkara. Mayak.png (652×167) 201.jpg (2080×1702) CreativeApplications.Net | Apps That Inspire... COLT + RANE. Inspiration - Toxel.com. Mermaids in Real World April 18th, 2014 | Inspiration | Glass Tree House April 16th, 2014 | Inspiration | Ground Coffee Art.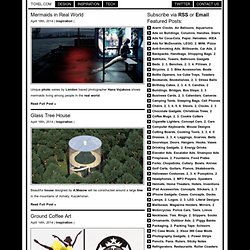 Your head is a living forest full of song birds. Abduzeedo | Graphic Design Inspiration and Photoshop Tutorials. Adamlar Yapıyor. Stock Photos | Shutterstock: Royalty-Free Subscription Stock Photography & Vector Art. Idée Labs.
Flickr Related Tag Browser. Retrievr - search by sketch / search by image. Fonts. Beautiful Word Clouds. Dafont.com. Handmadefont.
---