建築設計
At 47 Inches Wide, This Is the World's Skinniest House | Design on GOOD. In Warsaw, Poland, construction is underway on the world's skinniest house.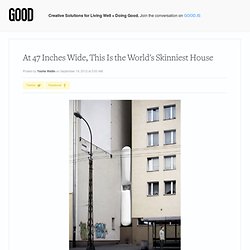 At just 47 inches wide—and 27 inches at its narrowest point—the "Keret House" is so thin it's not even considered a real building by Polish standards. Designed by architect Jakub Szczesny of Centrala, the residence is wedged between two buildings and has three levels, with a bedroom, bathroom, and office area. 涵景樓NO5,築郁建設,新竹竹南施工透天店住,涵景樓NO5建案資訊-新竹房地王.
30 Ingenious Japanese Home Designs by Micle Mihai-Cristian | Bob Vila Nation. Architecture By Freshome.com - Interior Design & Architecture Magazine on Oct 29, 2012 Overwhelmed by so many examples of smart Japanese architecture, we decided to put together a post with some of the best projects presented on Freshome so far.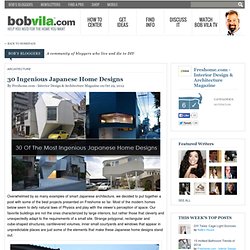 Most of the modern homes below seem to defy natural laws of Physics and play with the viewer's perception of space. The Exceptional Style of Graham Residence in San Francisco, California. Are you one of those people who wanted to have a modern interior style in building your dream house?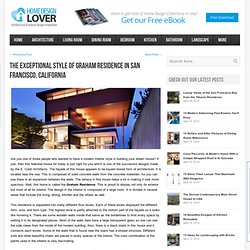 If yes, then this featured house for today is just right for you which is one of the successful designs made by the E. Cobb Architects. The façade of this house appears to be square boxed form of architecture. Jennifer Aniston at Home. 全世界最奇妙的房子? 星星、月亮降落在地球 | 好房News | 最在地化的房產新聞. 編輯中心/綜合報導 世界上的房子無奇不有,就連房子也可以蓋成像天上的星星和月亮!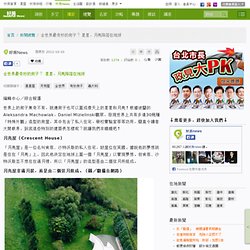 根據波蘭的Aleksandra Machowiak、Daniel Mizielinski觀察,發現世界上共有多達30幾種「特殊外觀」造型的房屋,其中包含了私人住宅、學校實驗室等等功用,簡直令讀者大開眼界,到底這些特別的建築長怎樣呢? 就讓我們來瞧瞧吧! 月亮屋(Crescent House) 由鉅國美館 樓層確定了 - 台中市. Yellow Brick House - Vilnius, Lithuania. This residence in the Pavilniai Regional Park, near the Lithuanian capital of Vilnius, is one of those that we just have to point out, although it is neither brand-new nor unfamiliar to many readers.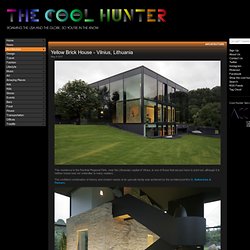 The confident combination of history and modern needs of an upscale family was achieved by the architectural firm G. Natkevicius & Partners. Located by in the valley of river Vilnia that gave the city its name, the park and the city have a rich history with the oldest written records dating back to 1323. Tangga House by Guz Architects. By Eric • Mar 23, 2011 • Selected Work The Tangga House is another Singapore's dream home designed by Guz Architects.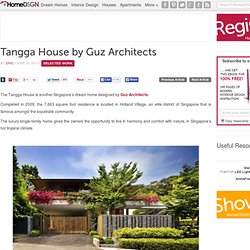 Completed in 2009, the 7,663 square foot residence is located in Holland Village, an elite district of Singapore that is famous amongst the expatriate community. The luxury single-family home gives the owners the opportunity to live in harmony and comfort with nature, in Singapore's hot tropical climate. Future Living - Housing Project by Various Designers. This is Future Living The Future Living house is a testament to the will of design.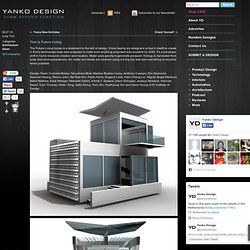 It took twenty six designers (a feat in itself) to create it. Every technologic leap was analyzed to make sure anything proposed was possible by 2050. Luxury Lake House Design on Lake Austin, Texas comes with amazing interiors ... Like this article?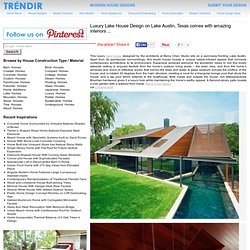 Share it: This luxury lake house designed by the architects at Bercy Chen Studio sits on a peninsula fronting Lake Austin. Apart from its spectacular surroundings, this exotic house boasts a unique nature-infused appeal that connects contemporary architecture to its environment. Creative Architecture Ideas. Today's collection is going to be a mix of amazing exterior and interior architecture designs.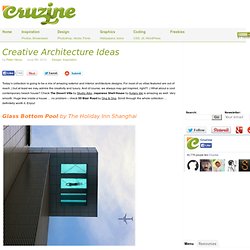 For most of us villas featured are out of reach .) but at least we may admire the creativity and luxury. And of course, we always may get inspired, right?! .) What about a cool contemporary beach house? Weekend House in New Hampshire. Backyard Box. These small, well-designed little backyard houses are actually much better looking and more detail oriented than a basic box, without forsaking the modern, prefab style.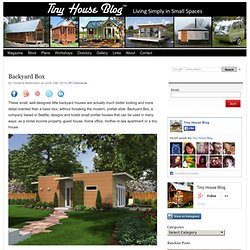 Backyard Box, a company based in Seattle, designs and builds small prefab houses that can be used in many ways: as a rental income property, guest house, home office, mother-in-law apartment or a tiny house. The smallest design is the MatchBox, a studio that packs a kitchen, living room and bath into 400 square feet. It can fit into a lot that is 17 by 27 feet and starts at $79,500. A larger design is the SandBox, a one story backyard cottage with kitchen, living room, bathroom and one bedroom. Haute Design by Sarah Klassen: Architecture: Andersson-Wise.
Portfolio: Andersson-Wise / Part One: Stone Creek Camp I came across the work of this amazing studio a short while ago, and couldn't wait to share some of their projects. Thus, a brand new series has begun—starting with a well-planned, warm and woodsy lakeside home called Stone Creek Camp. Set into the sloping landscape in a very non-intrusive manner, this beautiful, remote, rustic and modern home welcomes with an intriguing entryway of stone and stacked wood pieces... Modern Masonry: Cool Concrete Cabin + Warm Wood Patio. We tend to think of wood as a warm material appropriate to indoor spaces of a home and concrete in terms of cold building blocks best left to the driveway paving, retaining walls or an outdoor porch. This minimalist modern cabin reverses these conventions, with board-formed concrete shaping each room and wooden planks kept to outdoor deck spaces – and the effect is surprisingly comfortable-looking.
Stamped with the grain of the wood slats between which they were poured, the seamed concrete stripes along the walls and ceiling inside give the house a nice fine-grained scale of detail as well as a pleasing texture to the touch. Stairs, countertops and other elements fold and flow smoothly from the walls themselves, carefully planned by BAK Architects and constructed my masters of the material (with which crisp corners and sharp intersections are incredibly difficult to create).
Evergreen homes: The Method Cabin. Similar to May and June's installments of "Evergreen Homes" — a series of monthly posts in which I spotlight great green homes from my home state of Washington — I'm moving away from the green building hotbed of Seattle to feature projects further afield in locales like the San Juan Islands and Walla Walla. For this month's installment, I'm featuring a home — a prefab cabin, to be exact — located in the teeny-tiny (population = 90) but frequently traveled-through former mining outpost known as Glacier. Located near the summit of mighty Mount Baker on Washington State Scenic Byway Highway 542, the town of Glacier is flooded with outdoor recreation enthusiasts who flock to the area on a year-round basis to ski, snowboard, sled, climb, camp, hike, bike, raft, fish, forage for mushrooms, take mushrooms, or just take in the truly spectacular wilderness of the Mt-Baker-Snoqualmie National Forest.
Kona Residence. Architecture. Kindergarten Centered Around a Legendary Tree. The Armada House. Containers of Hope, a $40,000 Home by Benjamin Garcia Saxe. The Perfect House For Surviving A Zombie Apocalypse Is For Sale. 3 Story Contemporary Bachelor Pad in Los Angeles, California by Ben Bacal. The Sifter's Top 10 Homes of 2010. 鄉村家園--小木屋,組合屋,原木室內裝潢,防火輕隔間,隔音輕隔間. 采邑綠建築營造工程.建築師聯合事務所. 台中建設公司-大澕建設(建築設計 別墅) [專欄] 爸比話設計07:竹科工程師的電梯華廈住宅案 @ 陸敬民的住宅週報 :: 痞客邦 PIXNET :: Luxury Villa Amanzi, Thailand by Original Vision Studio.
---