Lists
If you ask regular people on the street to give you some suggestions for a horror movie to watch, odds are, you'll be getting a wide range of answers. You're liable to get everything from the scariest film ever made to slasher flicks to horror comedies and even movies that barely classify for the genre. That's because everyone except the die-hard horror fan hasn't been subjected to hundreds and hundreds of motion pictures dedicated to one single task… to scare the crap out of you.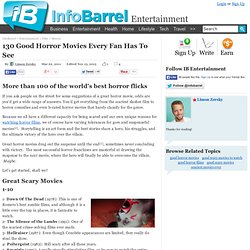 Contrary to popular belief, you don't have to make drastic changes in order to notice an improvement in the quality of your life. At the same time, you don't need to wait a long time in order to see the measurable results that come from taking positive action. All you have to do is take small steps, and take them consistently, for a period of 100 days. Below you'll find 60 small ways to improve all areas of your life in the next 100 days.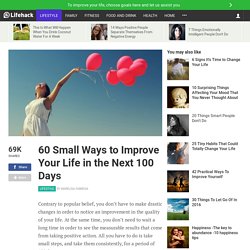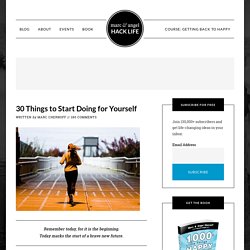 post written by: Marc Email Remember today, for it is the beginning.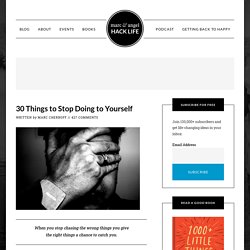 post written by: Marc Email When you stop chasing the wrong things you give the right things a chance to catch you. As Maria Robinson once said, "Nobody can go back and start a new beginning, but anyone can start today and make a new ending."
List Of Positive Daily Affirmations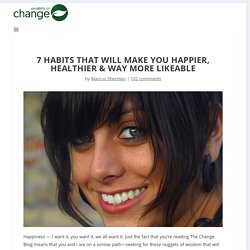 Photo by Mr. Theklan By Marcus Sheridan Happiness — I want it, you want it, we all want it.
Contributed by Cindy Holbrook "Happiness is a habit – cultivate it." ~ Elbert Hubbar Happiness is one aspiration all people share. No one wants to be sad and depressed. We've all seen people who are always happy – even amidst agonizing life trials.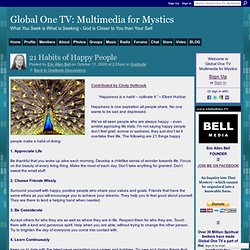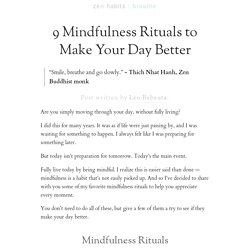 "Smile, breathe and go slowly." - Thich Nhat Hanh, Zen Buddhist monk Post written by Leo Babauta . Are you simply moving through your day, without fully living? I did this for many years. It was as if life were just passing by, and I was waiting for something to happen. I always felt like I was preparing for something later.
54 Life Lessons 14 Years of World Travel Taught Me
post written by: Marc Email This post was written by Caz, author of the y Travel Blog .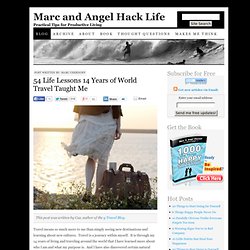 post written by: Marc Email When life gets stressful, we often forget the things we should remember, and remember the things we should forget. Here are 75 reminders to help motivate you when you need it most.