Food
Egg Topped Hash Brown Nests recipe from Betty Crocker
I'm more of a classic buffalo sauce(Frank's, butter, and vinegar) man myself, but I had these recipes for my favorite wings at Buffalo Wings Wings, so I thought I would share. Some of these may seem a little labor intensive, but they definitely taste a lot better with fresh ingredients. Enjoy. updated: November 21st, 2009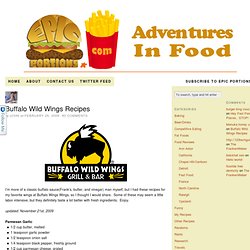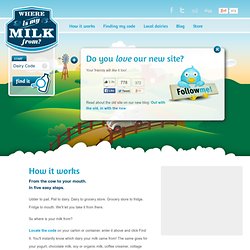 From the cow to your mouth. In five easy steps. Udder to pail.
The Sam Livecast | HD video and audio podcast | Uncut, uncensored, and unlike Sam the Cooking Guy's TV show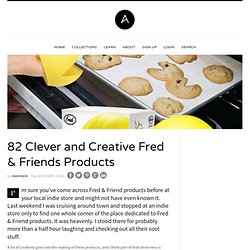 I'm sure you've come across Fred & Friend products before at your local indie store and might not have even known it. Last weekend I was cruising around town and stopped at an indie store only to find one whole corner of the place dedicated to Fred & Friend products. It was heavenly. I stood there for probably more than a half hour laughing and checking out all their cool stuff. A lot of creativity goes into the making of these products, and I think part of that cleverness is shown in the name of the product and the slogan.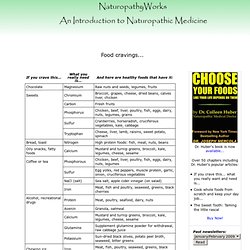 HomeEmail The information on this site is for educational purposes only. It is not intended to diagnose, treat or cure any diseases or illnesses. The statements on this website have not been evaluated by the Food and Drug Administration. If you have a medical condition, consult your naturopathic physician. Consult your naturopathic physician or other qualified health care professional before making changes in diet or lifestyle.
Hangovers are the worst. That nasty combo of headache, nausea and gut-pain can cost you precious hours of your life. While there are certainly preventative measures you can take to reduce the likelihood of a hangover (headache medication, food, lots of water before bed, etc.), inevitably you're going to get stuck with a dirty hangover that you need to crush before it kills your day. Here are 11 awesome hangover cures that you can turn to when you need to ease the pain.