Men-Photographer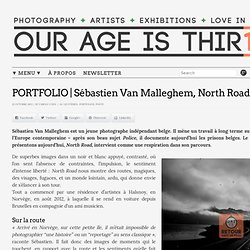 Sébastien Van Malleghem est un jeune photographe indépendant belge. Il mène un travail à long terme sur l'idée de la justice dans l'Europe contemporaine – après son beau sujet Police, il documente aujourd'hui les prisons belges.
PORTFOLIO | Sébastien Van Malleghem, North Road | Magazine photographique : Our age is thirteen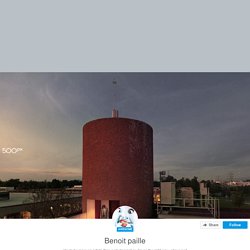 Benoit paille / Photos
Photos
I Heart Transylvania | Jason Nocito
DAVID OESTERLING - elr°y | Photography
veljkovic photographer and media artist
DIEGO INDRACCOLO PHOTOGRAPHY
robyn thompson - the parisian life
i was shot by billy kidd
Riki Tinoza - Aurora
Galleries | PATRIZIO DI RENZO
Wanted Paris - Thomas Krappitz, photographe de la galerie Wanted Paris, vente et achat de photographies d'art contemporain sur Internet
Sam Hessamian Photography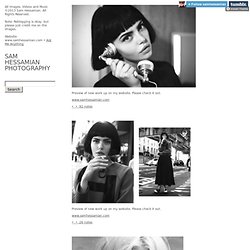 From my shoot with Emilia Clarke of "The Game of Thrones" for i-D print magazine, The Q + A issue, Spring 2012. www.samhessamian.com • • 33 notes Preview of New Work.
Rocky Schenck | Commercial Portfolio
Winkler + Noah Photography
Tim Walker Photography
Peter Lippmann :: photographer
Aljocha Hamerlynck
Portfolio photographies
Sam Hessamian | Photography + Film
Фото и рисунки, арт и креативная реклама
CHRIS ANTHONY
I AM A GOOD SOCIALIST
Carsten Witte - GOLD
tiadanko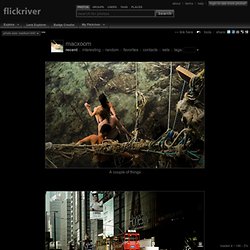 Photos from macxoom
Badge creator Use Flickriver Badge Creator to create a badge linking to your photos, your group or any other Flickriver view. You can place your badge on your Flickr profile, Blog or Website. Add to your iGoogle or Netvibes page Flickriver widget for iGoogle or Netvibes can display almost any Flickriver view - most interesting today, by user, by group, by tag etc. Once added to your personalized homepage, just edit widget settings to select your desired view.