Nice things
Liu Bolin - Hiding in the City No. 93- Supermarket No. 2 - Artwork details at artnet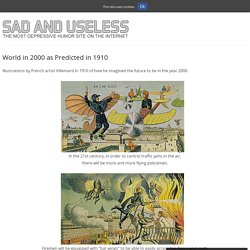 Illustrations by French artist Villemard in 1910 of how he imagined the future to be in the year 2000. In the 21st century, in order to control traffic jams in the air, there will be more and more flying policemen. Firemen will be equipped with "bat wings" to be able to easily access top floors and roofs. Just one for the road… Wars will be fought by "combat cars". Schools will be equipped with audio books.
Den Haag Onder De Hemel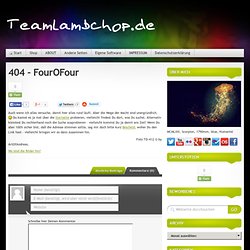 Auch wenn ich alles versuche, damit hier alles rund läuft. Aber die Wege der Macht sind unergründlich. Du kannst es ja mal über die Startseite probieren, vielleicht findest Du dort, was Du suchst. Alternativ könntest Du rechterhand noch die Suche ausprobieren – vielleicht kommst Du ja damit ans Ziel?
verpackung.swf (application/x-shockwave-flash-object)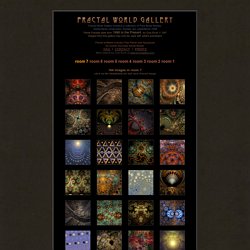 Fractal World Gallery contains a collection of Pure flame fractals, fractal flame composites, fractals, etc: established 1998 Flame Fractals date from 1998 to the Present. by Cory Ench © 2007 Images from this gallery may only be used with artist's permission Fractal software includes Frax Flame and Apophysis for cosmic recursive fractal flames. FAQ I CONTACT I PRINTS More artwork by Cory Ench at www.enchgallery.com 164 images in room 7 click on the thumbnails for full view fractal image
14 Sep 2010 Here is a collection of Japanese advertisements for drinks and smokes (1894-1954). Hero Cigarettes, 1894 Tokio Beer, 1896-1906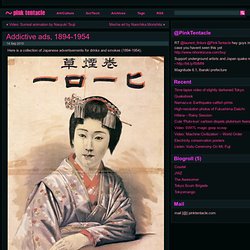 EmailEmail Straight Line Designs is a one-of-a-kind workshop that has been operating out of Vancouver, British Columbia for the past 25 years. In addition to installations, sculptures and private commissions, designer Judson Beaumont and his staff of eight full-time craftspeople have designed and constructed a variety of wacky cartoon-style furniture and projects for public institutions and children's exhibitions throughout North America and abroad.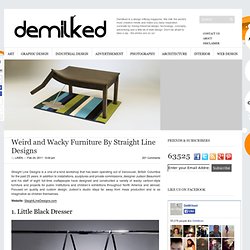 Flame Painter Gallery Flame Painter is a unique paint program, it belongs to my 'I am an Artist' experimental project. I think with tools which inspires you, everyone can be an artist.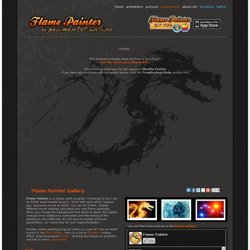 3D Cube Delounge Flower Isometric Lego Bricks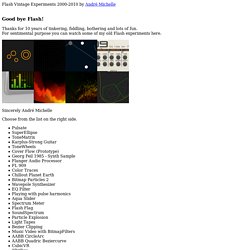 bible_weed.jpg (JPEG-afbeelding, 1280x720 pixels) - Geschaald (78%)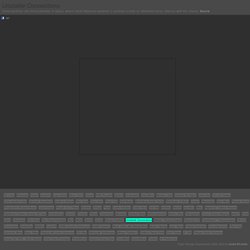 aM laboratory
3D Cube Delounge Flower Isometric
Motoi Yamamoto has to be the most patient man in the world. A Japanese artist, Yamamoto uses salt to create monumental floor paintings, each so absurdly detailed, it makes A Sunday Afternoon on the Island of La Grande Jatte look like child's play. He calls them, fittingly, his Labyrinths. Yamamoto's latest labyrinth creeps out from a brick tunnel at the Fondation Espace Ecureuil, a gallery in France. He made it -- as he makes all these installations -- by sprinkling salt on the floor through a plastic bottle used for machine oil, starting at the back of the tunnel, then moving forward to avoid stepping on the designs he's already drawn.