Nice things
Liu Bolin - Hiding in the City No. 93- Supermarket No. 2 - Artwork details at artnet
hgh1-1.gif (GIF-afbeelding, 320x240 pixels)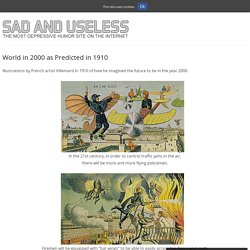 Illustrations by French artist Villemard in 1910 of how he imagined the future to be in the year 2000. In the 21st century, in order to control traffic jams in the air, there will be more and more flying policemen.
Den Haag Onder De Hemel
verpackung.swf (application/x-shockwave-flash-object)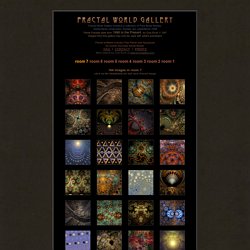 Fractal World Gallery contains a collection of Pure flame fractals, fractal flame composites, fractals, etc: established 1998 Flame Fractals date from 1998 to the Present. by Cory Ench © 2007 Images from this gallery may only be used with artist's permission Fractal software includes Frax Flame and Apophysis for cosmic recursive fractal flames. FAQ I CONTACT I PRINTS More artwork by Cory Ench at www.enchgallery.com 164 images in room 7 click on the thumbnails for full view fractal image
14 Sep 2010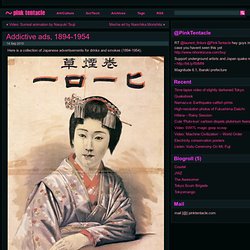 EmailEmail Straight Line Designs is a one-of-a-kind workshop that has been operating out of Vancouver, British Columbia for the past 25 years. In addition to installations, sculptures and private commissions, designer Judson Beaumont and his staff of eight full-time craftspeople have designed and constructed a variety of wacky cartoon-style furniture and projects for public institutions and children's exhibitions throughout North America and abroad.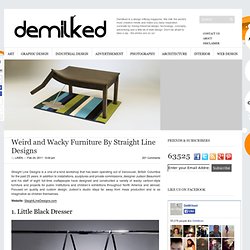 Flame Painter Gallery Flame Painter is a unique paint program, it belongs to my 'I am an Artist' experimental project. I think with tools which inspires you, everyone can be an artist.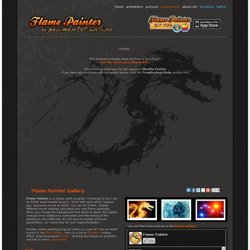 bible_weed.jpg (JPEG-afbeelding, 1280x720 pixels) - Geschaald (78%)
aM laboratory
Motoi Yamamoto has to be the most patient man in the world.