Videos
Clips
YouTube - Broadcast Yourself. Dramatic Reading of LMFAO "Sexy and I Know It" by Ira David Wood. Best Online Videos | Wimp.com. Daniel Beaty: Knock Knock. Dominic Boudreault: Timelapse of Montreal, Quebec, Toronto, Manhattan, Chicago. TED: Ideas worth spreading. Lennart Green does close-up card magic. Defend our freedom to share (or why SOPA is a bad idea) Brian Greene on string theory. Patricia Burchat sheds light on dark matter. Alain de Botton: Atheism 2.0.
Channels
Chaîne de lindseystomp. My new album Shatter Me is now available for pre-order!
Get it on iTunes: exclusive deluxe version at Target: on Amazon: Get the Sheet Music here: Chaîne de devinsupertramp. Watch the Behind the Scenes in the link below!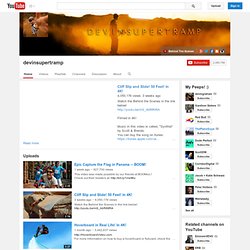 Filmed in 4K! Music in this video is called, "Synthia" by Scott & BrendoYou can buy the song on itunes: amazon:
---