Infographics tools
Online Charts Builder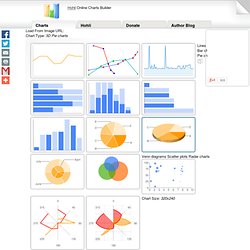 Hohli Online Charts Builder Load From Image URL: Chart Data can't equal to original, but very similar to it. Only for images on chart.apis.google.com Chart Type: 3D Pie charts
Tutoriels
This entry is part 3 of 16 in the Infographic Design Session - Show All « Previous Next » A few times a each month we revisit some of our reader's favorite posts from throughout the history of Vectortuts+. This tutorial by Jonathan was first published on April 14th 2010.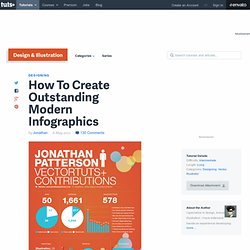 This software has been renamed to Gapminder World Offline
Les infographies ont du succès, peut être souhaitez-vous créer les vôtres ? Des outils simples sont à disposition sur la toile. Je vous ai déjà parlé de quelques outils dans différents articles (ceux d'Intel ou de Visual.ly ), voici une sélection de 5+1 outils pour utiliser et dynamiser vos données. Pick to chart Transformez vos informations en présentations hautes en couleurs. A travers une interface élégante et simple d'accès, cliquez les zones que vous souhaitez modifier et ajoutez vos données.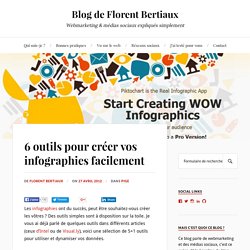 How to create an Infographic (in 2.5 minutes)
Who can resist a colourful, thoughtful venn diagram anyway?