Infographics tools
Wordle is a toy for generating "word clouds" from text that you provide. The clouds give greater prominence to words that appear more frequently in the source text. You can tweak your clouds with different fonts, layouts, and color schemes. The images you create with Wordle are yours to use however you like. You can print them out, or save them to the Wordle gallery to share with your friends. Create your own.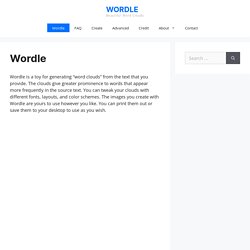 Over 1 billion charts, maps, plots and diagrams are found in print publications each year - but only 40 million online. This huge discrepancy is a reflection of the complexity to create & publish charts online. Chartle.net tears down the complexity of online visualizations - offers simplicity, ubiquity and interactivity instead. upcoming features : impressive new Ajax/Flash user interface and improved data import from Excel.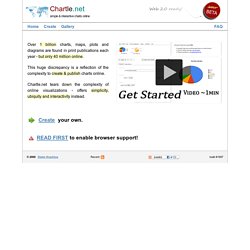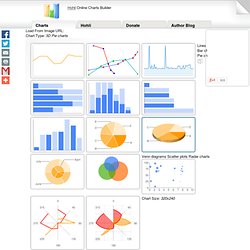 Hohli Online Charts Builder Load From Image URL: Chart Data can't equal to original, but very similar to it. Only for images on chart.apis.google.com Chart Type: 3D Pie charts
In this tutorial you will learn that data doesn't have to be boring, it can be beautiful! Learn how to use various graph tools, illustration techniques and typography to make an accurate and inspiring infographic in Adobe Illustrator. 1. Set Up Your Document Step 1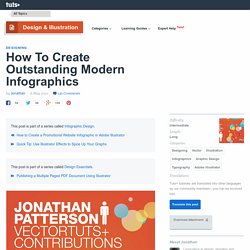 This software has been renamed to Gapminder World Offline Because of technical problems the software on this page is no longer being maintained! Please visit Gapminder World Offline (Beta) instead. Gapminder Desktop
Les infographies ont du succès, peut être souhaitez-vous créer les vôtres ? Des outils simples sont à disposition sur la toile. Je vous ai déjà parlé de quelques outils dans différents articles (ceux d'Intel ou de Visual.ly), voici une sélection de 5+1 outils pour utiliser et dynamiser vos données. Pick to chart Transformez vos informations en présentations hautes en couleurs. A travers une interface élégante et simple d'accès, cliquez les zones que vous souhaitez modifier et ajoutez vos données.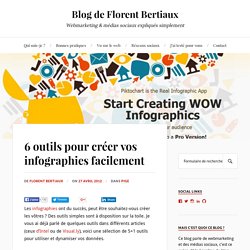 How to create an Infographic (in 2.5 minutes)
Who can resist a colourful, thoughtful venn diagram anyway? In terms of blogging success, infographics are far more likely to be shared than your average blog post. This means more eyeballs on your important information, more people rallying for your cause, more backlinks and more visits to your blog. In short, a quality infographic done well could be what your blog needs right now. Designing An Infographic