Sood and Pood Crafts
This year I made this adorable gift for my boyfriend. On a deck of cards, I thought of 52 reasons why I love him soo much (I could have easily come up with 1000 <3) I typed them out and cut them up. Some cards I glued the white paper on and cut out patterned hearts.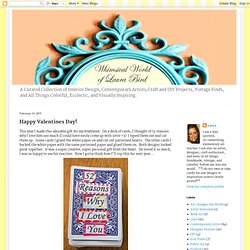 There are lots of different jewelry storages ideas. One of the interesting solutions is stash book. It doesn't take much space, does not attract attention and looks very stylish and elegant.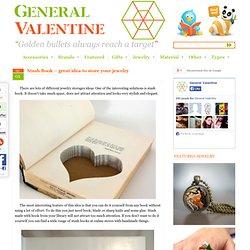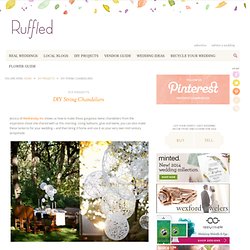 Jessica of Wednesday Inc shows us how to make those gorgeous twine chandeliers from the inspiration shoot she shared with us this morning. Using balloons, glue and twine, you can also make these lanterns for your wedding – and then bring it home and use it as your very own mid century lampshade. What you will need are: balloons, glue, yarn, tray for glue, corn starch 1/2 cup of Corn starch, 1/4 cup of Warm water, clear fast drying spray paint, hanging lamp cord or fishing line (depending on your desired final product), and a lighting kit if you're looking for a fully functional lantern.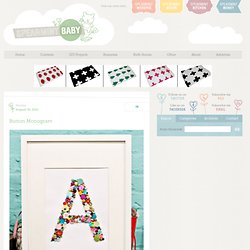 This is a really COLORFUL & creative way to display your child's initial. Super easy for sewers & crafters who have lots of extra buttons laying around. Gosh I LOVE buttons…
Framed Thread Holder Tutorial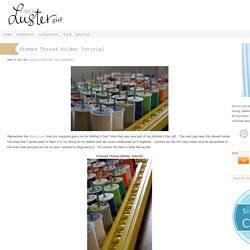 Remember the Macro Lens that my husband gave me for Mother's Day? Well that was one part of my Mother's Day gift. The next part was this thread holder. He knew that I would want to tailor it to my liking so he waited until we could collaborate on it together. I picked out the trim and colors and he assembled it! He even took pictures for me in case I wanted to blog about it.
Necklace Holder
I'm so excited about this tutorial!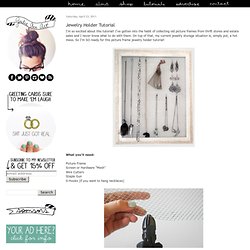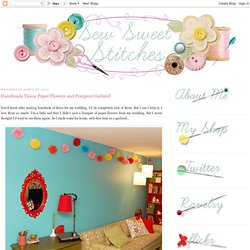 You'd think after making hundreds of these for my wedding, I'd be completely sick of them. But I can't help it, I love them so much!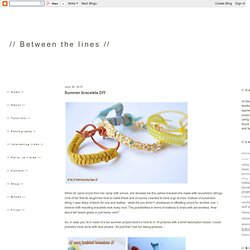 When M. came home from her camp with school, she showed me this yellow bracelet she made with 'scoubidoo' strings.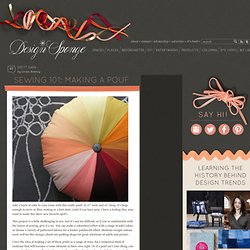 Add a burst of color to your room with this crafty pouf!