Laearning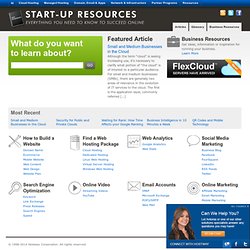 A Complete Guide to Launching and Maintaining Your Web Site - Web Resources | Hostway Web Solutions
Although the term "cloud" is seeing increasing use, it's necessary to clarify what portion of "the cloud" is of interest to a particular audience.
Sean Parker: The Social Network is a complete work of fiction
The SEO's Handbook – 53 Resources For First Time SEOs
Simply start by clicking on the Play button on the left. Reading is that one activity that we do every day but we don't really practice. Most people learn the basics of reading in kindergarten and never graduate to the next levels.