Domotique
Cap Sud Est : le Comptoir de l'Automatisme de Portails - BENINCA
boitier domotique IP TCW121B - DOMIO la boutique eco domotique
Transform businesses (and lives) Xively helps unlock and expand business potential by removing the barriers inhibiting the complete comprehension and control of your business. Continuous, 360-degree interaction with your business-connected objects delivers real-time insights that drive intelligent action. Companies are transformed into responsive organizations that can predict and fix disruptive issues before they happen, streamline operational processes, anticipate and proactively meet customer needs, and much more.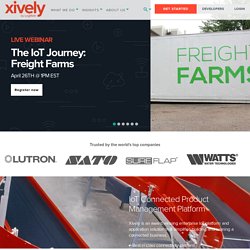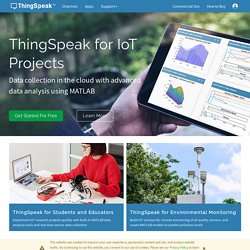 [C.A.V.A.] created a cigar humidor with a social life. A humidor stores cigars in a humidity controlled environment to maintain freshness, but this special humidor sends the humidity sensor value to ThingSpeak and alerts Twitter when you need to add water. The project uses a humidity sensor and an Arduino Ethernet to post the data to the ThingSpeak API.
Lundi, 07 Avril 2014 06:00 Domotics Je n'utilise que des caméras à petit prix pour surveiller ma maison à distance. L'inconvénient de ces caméras, c'est qu'elles ne sont pas assez fiables et autonomes pour assurer la détection de mouvement.