Entrepeneurship
Frugal Living: Waste Less-Gain More!
Beer Money
KnowledgeBishop | Compassion, Content, Customers
Last week at Far Away Places (my new travel blog), I shared some tips on how to learn Spanish fast . The short version: Hire a tutor. But what if you can't afford a tutor? What if you don't want to spend money but still want to learn a language?
How to Learn a Foreign Language Without Spending a Cent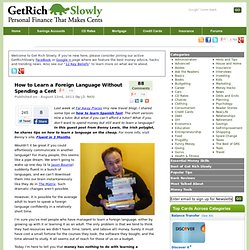 This YouTube video seeks to help aspiring executives prepare themselves to be strong CEO candidates in the future. Professor Joseph Bower from the Harvard Business School believes anyone hoping to hold a corner office someday should be able to ask serious questions—and answer them objectively—about their own work and the work produced by the company. Becoming a CEO is all about constantly learning and improving oneself—and later, others—to establish a true role within a company, instead of merely being a placeholder. Bower also recommends that CEOs-in-training take an interdisciplinary approach to networking, thus promoting innovation within the company. How can you hire highly skilled workers, persuade them to work for free, and then release your product to the masses for free? It's not impossible; in fact, several active companies such as Linux and Wikipedia has accomplished this feat.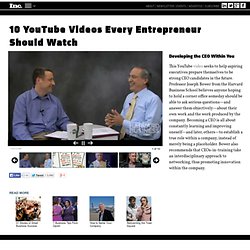 Ten Entrepreneurship Rules for Building Massive Companies « Greylock VC
Last week I gave a talk at South by Southwest, and in it I shared my top ten rules for entrepreneurship. They are borne from my experiences starting companies and partnering with great entrepreneurs in Silicon Valley as an angel and a venture capitalist. I hope they prove to be useful to you.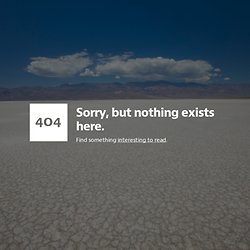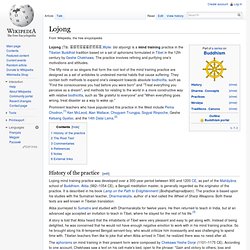 Lojong (Tib. བློ་སྦྱོང་, Wylie : blo sbyong ) is a mind training practice in the Tibetan Buddhist tradition based on a set of aphorisms formulated in Tibet in the 12th century by Geshe Chekhawa . The practice involves refining and purifying one's motivations and attitudes. The fifty-nine or so slogans that form the root text of the mind training practice are designed as a set of antidotes to undesired mental habits that cause suffering. They contain both methods to expand one's viewpoint towards absolute bodhicitta , such as "Find the consciousness you had before you were born" and "Treat everything you perceive as a dream", and methods for relating to the world in a more constructive way with relative bodhicitta , such as "Be grateful to everyone" and "When everything goes wrong, treat disaster as a way to wake up."
How to Start a Small Business | Inc.com's Start-up Guide
Get advice on identifying a market need, writing a business plan, and setting up a new venture. 193 in Share Connect with Evernote: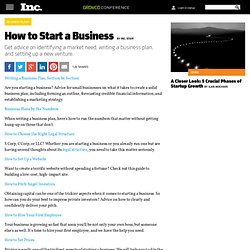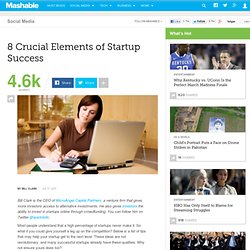 Bill Clark is the CEO of MicroAngel Capital Partners , a venture firm that gives more investors access to alternative investments. He also gives investors the ability to invest in startups online through crowdfunding. You can follow him on Twitter @austinbillc . Most people understand that a high percentage of startups never make it. So what if you could give yourself a leg up on the competition?
17 Traits of Successful Real Estate Investors | Strategic Real Estate...
If you're reading this, then you're either in real estate investing, or you're contemplating jumping in. Most do so because of one thing: Money. They're tired of working in jobs that leave them fretting about the bills to be paid at the end of the month. They want time to build something meaningful, to make a difference for their family, and to create something that is theirs. In real estate, there is a lot of money to be made. Think about the last time you really accomplished something big . . . what was it?
How Training Employees Can Boost Sales - VerticalResponse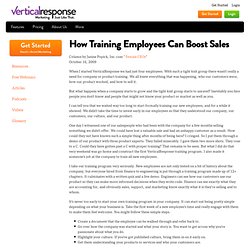 Column by Janine Popick, Inc.com " Female CEOs " October 16, 2009 When I started VerticalResponse we had just four employees. With such a tight knit group there wasn't really a need for company or product training. We all knew everything that was happening, who our customers were, how our product worked, and how to sell it.