Geocaching
Cacher-Shop - Geocaching Shop, Travelbugs, Geocachebehälter, Geocache-Aufkleber, Fenix Taschenlampe, UV Lampen, GPS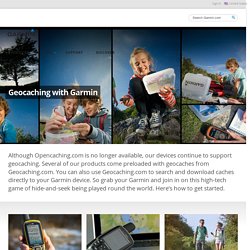 We're a collection of hikers, bikers, divers, techno geeks, treasure seekers, scouts, families and just plain nature lovers who embrace Geocaching and all it has to offer. Here you can learn about the game, find geocaches near you, and share where you have hidden your own geocaches. Come join us on this wonderful adventure. Free & open. No subscriptions.
Skip to Navigation Skip to Content Geocaching is the real-world treasure hunt that's happening right now, all around you. There are 2,368,962 active geocaches and over 6 million geocachers worldwide. Learn more about geocaching and how you can join the adventure. How to Go Geocaching: Search for Nearby Geocaches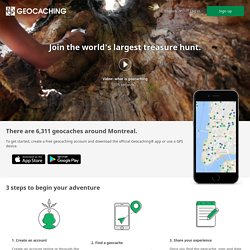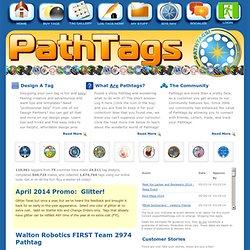 Home - Who have you crossed paths with? The new and exciting interactive trading item. Great for Geocaching, Military, Businesses, Scouting and more!
109,917 taggers from 74 countries have made 24,271 tag designs, completed 504,351 trades, and collected 1,651,177 tags using our online tools. Get in on all the fun! Buy a starter kit today! Glitter 'twas but once a year, but we've heard the feedback and brought it back for an early-in-the-year appearance. Select one color of glitter at no extra cost.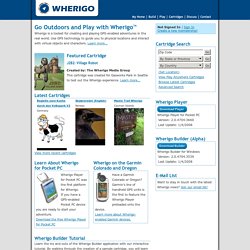 Wherigo is a toolset for creating and playing GPS-enabled adventures in the real world. Use GPS technology to guide you to physical locations and interact with virtual objects and characters. Learn more...
The Geocoin Store, World's Largest Online Retailer of Geocoins and Accessories