iFavz
Under The Press by Oliver Delgaram-Nejad. 8 Great Philosophical Questions That We'll Never Solve. This article reads embarrassingly like something I might have written when I was taking philosophy courses in college, and hence makes me take an instant dislike to it.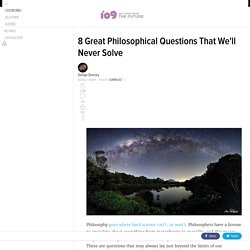 But I had enough credits to walk out as a philosophy major, so here we go: 1) There is nothing inherently unanswerable about this question. There's even some limited scientific evidence that something is more parsimonious than nothing. Sure, we can ask, "Well why is that true? " Western Philosophy. 7 surprising benefits of running. 7 surprising benefits of running Improve your career Want to improve your career prospects?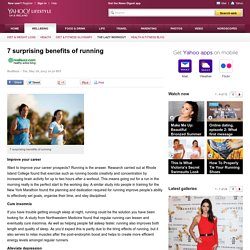 Running is the answer. Research carried out at Rhode Island College found that exercise such as running boosts creativity and concentration by increasing brain activity for up to two hours after a workout. This means going out for a run in the morning really is the perfect start to the working day. The Top 18 High Tech Excuses. July 22, 2009The Top 18 High Tech Excuses A few months ago we asked our readers to tell us what they thought the most common high tech excuses were -- the modern day, techno-centric equivalents to "The dog ate my homework.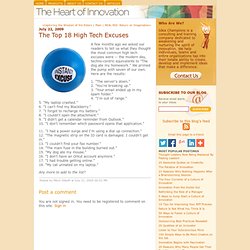 " We primed the pump with seven of our own. Here are the results: 1. 20 Best Websites To Download Free EBooks. We understand that reading is the simplest way for human to derive and constructing meaning in order to gain a particular knowledge from a source.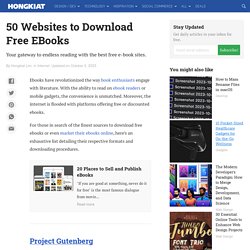 This tendency has been digitized when books evolve into digital media equivalent – E-Books. It would be nice if we're able to download free e-book and take it with us. That's why we've again crawled deep into the Internet to compile this list of 20 places to download free e-books for your use. Full list after jump. 44 Life lessons from a 90 year old woman. 5 pearls of wisdom. How do you put a giraffe into a refigerator?
The following short quiz consists of 4 questions and tells whether you are qualified to be a "manager."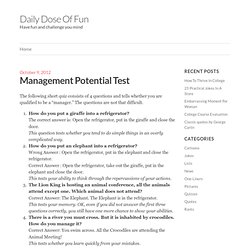 The questions are not that difficult. How do you put a giraffe into a refrigerator? The correct answer is: Open the refrigerator, put in the giraffe and close the door.This question tests whether you tend to do simple things in an overly complicated way.How do you put an elephant into a refrigerator? Wrong Answer : Open the refrigerator, put in the elephant and close the refrigerator. Correct Answer : Open the refrigerator, take out the giraffe, put in the elephant and close the door.This tests your ability to think through the repercussions of your actions.The Lion King is hosting an animal conference, all the animals attend except one. The Look" by Rodney Boles. Top 10 Traits Of Highly Successful People. Rating: 8.2/10 (185 votes cast) We have all read about people who are successful briefly.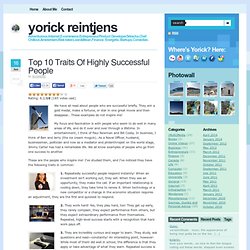 They win a gold medal, make a fortune, or star in one great movie and then disappear. …These examples do not inspire me! My focus and fascination is with people who seem to do well in many areas of life, and do it over and over through a lifetime. Ten Steps for Boosting Your Creativity.
Afriapps | great African apps. 30 Very Funny Books--Seriously - StumbleUpon. By Gina Barreca, Ph.D.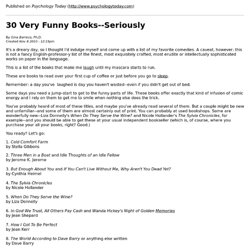 It's a dreary day, so I thought I'd indulge myself and come up with a list of my favorite comedies. A caveat, however: this is not a fancy English-professor-y list of the finest, most exquisitely crafted, most erudite or intellectually sophisticated works on paper in the language. This is a list of the books that make me laugh until my mascara starts to run. 50 Lessons I wish I had learned earlier | Family on Bikes - StumbleUpon. Welcome to our blog!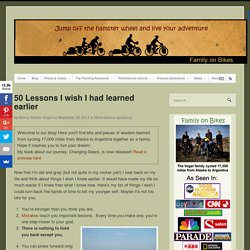 Here you'll find bits and pieces of wisdom learned from cycling 17,000 miles from Alaska to Argentina together as a family. Hope it inspires you to live your dream! My book about our journey, Changing Gears, is now released! Read a preview here. 8 Ted Talks Members of Gen Y Must Watch | The Best TED Talks Ever | Gen Y Wealth. EmailShare 52EmailShare Once a year, the greatest minds in the world gather at TED (Technology Entertainment and Design) to share "ideas worth spreading".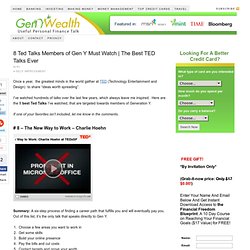 I've watched hundreds of talks over the last few years, which always leave me inspired. 20 Must-See Business TED Talks. Every year, today's greatest thinkers gather at various TED (Technology Entertainment and Design) conferences around the world.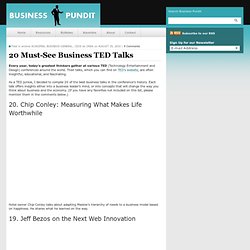 Their talks, which you can find on TED's website, are often insightful, educational, and fascinating. As a TED junkie, I decided to compile 20 of the best business talks in the conference's history. Each talk offers insights either into a business leader's mind, or into concepts that will change the way you think about business and the economy. (If you have any favorites not included on this list, please mention them in the comments below.) Most Unpopular Useful Websites Of 2010. Unhear it - get that damn song out of your head! Harry Frankfurts "On Bullshit" One of the most salient features of our culture is that there is so much bullshit. Everyone knows this. Each of us contributes his share. But we tend to take the situation for granted.
Most people are rather confident of their ability to recognize bullshit and to avoid being taken in by it. So the phenomenon has not aroused much deliberate concern, or attracted much sustained inquiry. One-Word Prompts. 12 Coolest Family Photo Ideas. By michellehorton | Does the concept of family photos make you cringe? You know, the matchy-matchy clothes and forced smiles amidst toddler meltdowns and rising tempers? Yes, family photos get a bad rep, but there are so many creative family picture ideas that really capture the spirit and style of an individual family.
11 Positive Affirmations Towards Better Parenting | Effective Family Communication. A.y.- Quotes in beautiful pics ...oO° 31 How to Sites Must Check. Advertisements In Internet you can find lots of site which helps you to learn lots of thing that we use in our daily life. But the question is where to find it and and how to learn lots of thing and guides free. Truisms.txt from utexas.edu - StumbleUpon. Blogger vs. WordPress - The Great Debate.
Hi, I'm Dan What I'm good at: Keeping up with my blog Single Dad Laughing.Starting new blogs and other projects that I don't have time for and will probably never have time for.Making pancakes. Timocracy. Work Smart by Thinking Like a Lazy Person.
---