Fit
Bauscia Cafè - Blog sull'Inter, contro l'informazione anti-interista. Strava.
Scherma. Adrenaline. DC Rainmaker. Timex Ironman GPS Global Trainer In Depth Review. When the Timex Global Trainer was announced earlier this year, most folks were quite excited to see a new entrant into the triathlon watch/device scene.
With the watches ANT+ capabilities and full waterproofing it would make ideal training partner for any triathlete, as well as runner or cyclist. And because it was GPS based, it would also work with the myriad of other activities that people like you and I dream up. Medical Supplies. Sem© Copyright 2008, Centro Forniture Sanitarie s.n.c. - P.IVA 00939160495.Le informazioni riportate su www.cfs.it possono essere soggette a modifiche senza preavviso.E' vietata la riproduzione anche parziale.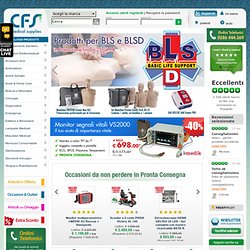 Le informazioni riportate nel sito CFS.IT e relative a dispositivi medici e dispositivi medico-diagnostici in vitro, presidi medico-chirurgici e medicinali veterinari non hanno alcuna natura pubblicitaria.Tutti i contenuti, in qualunque forma realizzati, (testi, immagini, anche fotografiche, descrizioni tecniche e non, ecc.), hanno natura esclusivamente informativa, funzionale alla mera conoscenza da parte del potenziale cliente, in fase di preacquisto, di ogni elemento e/o caratteristica attinente i prodotti venduti in rete da CFS.
Quanto sopra a tutela del consumatore ed in ottemperanza alla normativa vigente.
Timex Ironman. Golden Cheetah: Cycling Performance Software for Linux, Mac OS X, and Windows. Polar. Training peaks. TrainingPeaks (.pwx) to Endomondo (.tcx) Converter. Garmin. Follow the leader. Connect - Carica in account thuthor. Garmin Connect - Carica, analizza ed esplora le attività di corsa, ciclismo e le attività all'aperto.
---