Think Tanks
Center for Research in International Finance
Transparency International
Federation of American Scientists
Library of Economics and Liberty
The Pew Charitable Trusts - Non Profit Organization Serving the Public
Bath, BA1 A boutique mews house, set around a central courtyard, with three bedrooms and a private roof terrace http://www.independent.co.uk/incoming/article9066622.ece/ALTERNATES/w300/bath.jpg http://zoopla.homesandproperty.co.uk/for-sale/details/30727795 http://www.independent.co.uk/incoming/article9063769.ece/ALTERNATES/w300/harrogate.jpg http://zoopla.homesandproperty.co.uk/for-sale/details/28681020
Global Interdependence Center :: Welcome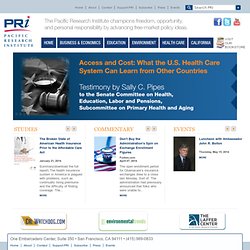 Killing with caution: Feds fumble on meningitis New York PostJanuary 07, 2014 Princeton University and UC-Santa Barbara are both reeling from outbreaks of bacterial meningitis. The strain afflicting the two campuses can't be prevented by the vaccine that... more The Obamacare Law Devours Itself With Exemptions Amid 5 Million (And Counting) Cancellations Forbes.comJanuary 06, 2014 Nearly five million people have had their health insurance policies cancelled because of Obamacare.
PRI • Pacific Research Institute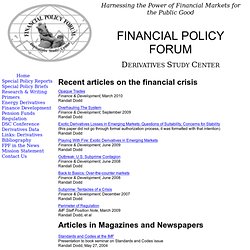 Recent articles on the financial crisis Opaque Trades Finance & Development, March 2010 Randall Dodd Overhauling The System
Research & Writing
The Financial Policy Forum and the Derivatives Study Center were created to improve the public policy debate over financial and economic policy by conducting research into financial markets, their impact on the economy and the proper level of regulation and taxation of those markets. The Financial Policy Forum is a research project for the study of financial markets, financial market regulation and macroeconomic policy. This policy research will take the form of full length Special Policy Reports, shorter Special Policy Briefs and basic Primers. The Forum also will hold conferences and provide speakers and training to policy makers, the media and other conferences and meetings.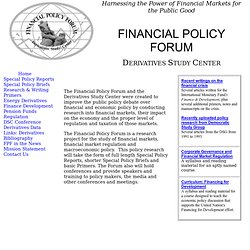 FINANCIAL POLICY FORUM -- Derivatives Study Center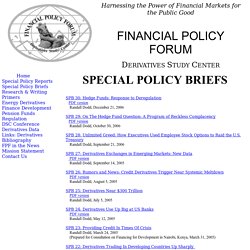 Special Policy Briefs
SPB 30: Hedge Funds: Response to Deregulation PDF version Randall Dodd, December 21, 2006
Welcome to AEI
CAMBRIDGE WINTER CENTER for Financial Institutions Policy
Reports Heritage research is packaged into a number of different publication types in order to get policy information to visitors with a variety of needs. Factsheets If you're having a hard time understanding complex policy issues, check out Heritage's one-page documents on current issues being debated in Washington.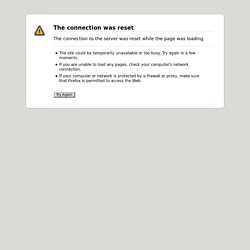 Research | The Heritage Foundation
The Pew Economic Policy Group | Financial Reform Project