Think Tanks
Center for Research in International Finance
Woodrow Wilson International Center for Scholars. Resolution Foundation. Transparency International. Bruegel. Carnegie Endowment. FINANCIAL POLICY FORUM. Federation of American Scientists. Brookings. Mackinac Center. Library of Economics and Liberty. CATO Institute. The Pew Charitable Trusts - Non Profit Organization Serving the Public.
The Independent | News | UK and Worldwide News | Newspaper. Global Interdependence Center :: Welcome. PRI • Pacific Research Institute. Research & Writing. Recent articles on the financial crisis Opaque Trades Finance & Development, March 2010 Randall Dodd Overhauling The System.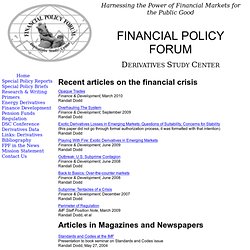 FINANCIAL POLICY FORUM -- Derivatives Study Center. Special Policy Briefs. SPB 30: Hedge Funds: Response to Deregulation PDF version Randall Dodd, December 21, 2006.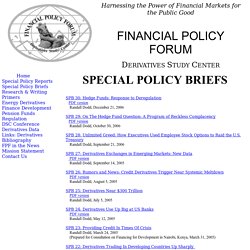 STRATFOR - Geopolitical intelligence, economic, political, and military strategic forecasting. Welcome to AEI. CAMBRIDGE WINTER CENTER for Financial Institutions Policy. Research. Reports Heritage research is packaged into a number of different publication types in order to get policy information to visitors with a variety of needs.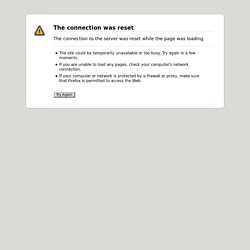 Factsheets If you're having a hard time understanding complex policy issues, check out Heritage's one-page documents on current issues being debated in Washington. The Pew Economic Policy Group | Financial Reform Project.
---