Public art
Whodunit with the paperknife in the library? - News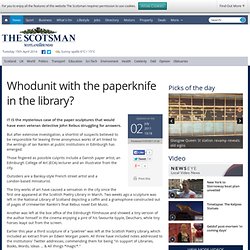 IT IS the mysterious case of the paper sculptures that would have even veteran detective John Rebus struggling for answers.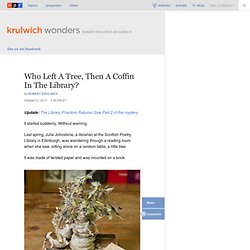 Update: The Library Phantom Returns!
Who Left A Tree, Then A Coffin In The Library? : Krulwich Wonders...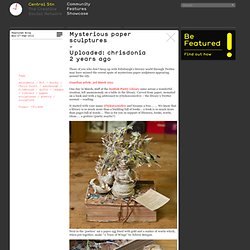 Those of you who don't keep up with Edinburgh's literary world through Twitter may have missed the recent spate of mysterious paper sculptures appearing around the city. Guardian article, 3rd March 2011. One day in March, staff at the Scottish Poetry Library came across a wonderful creation, left anonymously on a table in the library.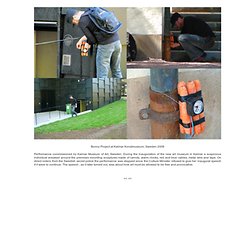 Performance commissioned by Kalmar Museum of Art, Sweden. During the inauguration of the new art museum in Kalmar a suspicious individual sneaked around the premises mounting sculptures made of carrots, alarm clocks, red and blue cables, metal wire and tape. On direct orders from the Swedish secret police the performance was stopped since the Culture Minister refused to give her inaugural speech if it were to continue. The speech , as it later turned out, was about how art must be allowed to be free and provocative.
Bunny Project Kalmar