TheArtMachine
—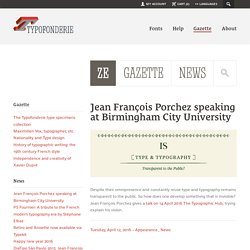 Geneo, designed by Stéphane Elbaz, is a synthesis of historic and present-day visions of typography, a slab serif constructed on an oblique axis. Its subtle contrast evokes both Renaissance elegance and the robustness of the Egyptian typefaces that were in vogue during the 19th century. Geneo falls halfway between the classic styles of Garamond and Fournier, with aspects of contemporary slab serifs. From this blend of styles and genres, it emerges with a singular identity perfectly suited for modern illustrations of quality, savoir-faire, and culture.
Society6 Art Prints Framed Art Prints
New Art Prints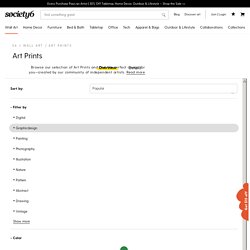 Home Sweet Home
S24qZ
JUN CHA
Ian Strange / Kid Zoom - Australian born, NewYork based artist
"Amer béton" : errance fantastique dans une ville-jungle
Réalisé par un génie de l'informatique américain résidant au Japon , Amer béton arbore son extrême modernité avec panache. Ce long métrage d'animation est inspiré de l'un des meilleurs mangas des années 1990, Tekkonkinkreet , de Taiyo Matsumoto (publié en France chez Tonkam). Le film capitalise sur l'atout le plus évident de la BD : l'originalité de son graphisme, qui s'écarte des normes du manga. Les personnages n'ont pas tous des yeux de biche, le trait est plus anguleux, les couleurs un peu moins criardes. Il s'agit - dans les cases comme à l'écran - d'évoquer une grande ville du XX e siècle qui cède sous les assauts de la modernité.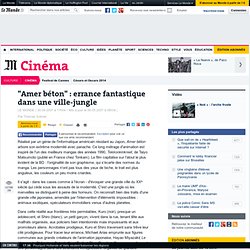 HUGH HOLLAND | photography
--- Alejandro Chaskielberg Photography ---
PHPA | Photo d'Hôtel, Photo d'Auteur par Hôtels Paris Rive Gauche
Photographie contemporaine | Tirages limités | 30 exemplaires - Wall30
ZACH SHUTA INC.
duch
The Art of Skinner | Welcome to the online home of all things Skinner!
ZOMBIE YETI STUDIOS - FREELANCE ILLUSTRATION & DESIGN
Kristian Hammerstad Illustrator
Mike Giant Home
Original T&C Artwork Available On Ebay
Buff Monster: Art of Super Happy Pink
James Groman
Alakazam
HOME « REBEL8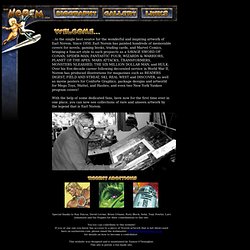 ...to the single best source for the wonderful and inspiring artwork of Earl Norem. Since 1950, Earl Norem has painted hundreds of memorable covers for novels, gaming books, trading cards, and Marvel Comics, bringing a fine-art style to such projeects as a SAVAGE SWORD OF CONAN, SPIDER-MAN, FANTASTIC FOUR, WIZARDS & WARRIORS, PLANET OF THE APES, MARS ATTACKS, TRANSFORMERS, MONSTERS NLEASHED, THE SIX MILLION DOLLAR MAN, and HULK. Over his five-decade career following decorated service in World War II, Norem has produced illustrations for magazines such as READERS DIGEST, FIELD AND STREAT, SKI, REAL WEST and DISCOVER, as well as movie posters for Conforte Graphics, package designs and artworld for Mego Toys, Mattel, and Hasbro, and even two New York Yankee program covers! With the help of some dedicated fans, here now for the first time e ver in one place, you can now see collections of rare and unseen artwork by the legend that is Earl Norem.
Earl Norem Intro
Jason Edmiston Illustration
Pale Horse Illustration Portfolio
Illustration project- 30 things to do | Su Jin
Ollanski illustrates for you! - Carsten Oliver Bieräugel Illustrations
Évène
PRIMITIVE ZERO
Cell DVSN - Home
NYC SHOP REPORT | Guillotine
Art by Matt Furie
Luna Park
Kadist
fotofever Brussels - photography art fair - News
Jaeger-LeCoultre et le 69e Festival international du film de Venise
Les salles obscures et les ateliers d'horlogerie ont un point commun : il y règne le même silence religieux. C'est là que se concrétise le rêve. Là que prennent naissance des réalisations propices à l'émerveillement. Elles supposent cependant un travail précis, méticuleux et presque obsessionnel du détail en même temps qu'une grande passion. De la pellicule qui saisit l'émotion à l'artisan qui immortalise l'instant, l'histoire se construit en direct.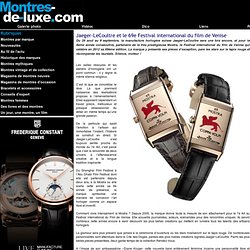 L'Arcade de l'horlogerie, boutique d'accessoires horlogers, ouvrira ses portes le 17 septembre prochain à Carouge, près de Genève. A cette occasion, le propriétaire de cette nouvelle enseigne qui va commercialiser de bracelets montres, des remontoirs, des boites à montres, de petits outils horlogers, etc. (dans le même esprit que MisterChrono à Paris), va présenter plusieurs artistes qui ont pour passion les garde-temps et le temps. Parmi eux, Xavier Magaldi .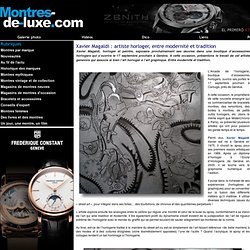 Xavier Magaldi : artiste horloger, entre modernité et tradition
Paper Donut - is the work of Alexis Facca, a french freelance paper and space designer.
unnamed pearl
VICTOR CASTILLO
Toy Art Gallery | Rare, Limited, One-of-a-Kind Art Toys & Sculptures
MYRIAM HEINZEL
showloveworld.com