Trippy Shit
The Modernist Nerd: Vintage Science Ads from the 1950s and 1960s
by Maria Popova What a "honeycomb sandwich" has to do with space travel and reconnaissance systems. The intersection of science and design has many beautiful manifestations, from data visualization to nerd tattoos. But hardly does it get more delightful than in these gorgeous vintage science and technology ads from magazines in the 1950s and 1960s, bringing the modernist aesthetic to the atomic and space ages. See more on Flickr.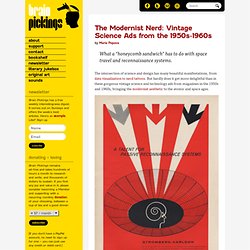 Is this the World's Most Unique City?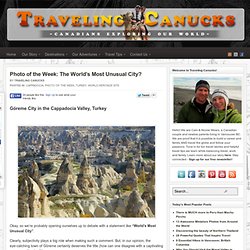 Göreme City in the Cappadocia Valley, Turkey Okay, so we're probably opening ourselves up to debate with a statement like "World's Most Unusual City". Clearly, subjectivity plays a big role when making such a comment. But, in our opinion, the eye-catching town of Göreme certainly deserves the title (how can one disagree with a captivating panorama like that?!). Located in the Nevşehir Province in the heart of the Cappadocia Valley, with a population of approximately 2,500 people, the extraordinary town literally weaves itself around pointy fairy chimneys, ancient caves, eroded rock formations and colourful volcanic canyons. It looks like something straight out of a children's fantasy story!
Search
Google Image Result for http://3.bp.blogspot.com/-zmRzTrlTE08/Teyd4KVwt3I/AAAAAAAAD4E/tp5ADWwhS5I/s1600/Crooked%252Bforest%252Bgryfino%252Bpoland.jpg
danxia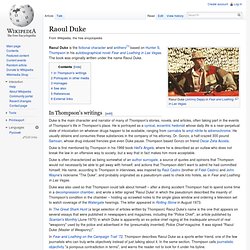 Raoul Duke is the fictional character and antihero[1] based on Hunter S. Thompson in his autobiographical novel Fear and Loathing in Las Vegas. The book was originally written under the name Raoul Duke.
Raoul Duke
ibogaine
The Electric Kool-Aid Acid Test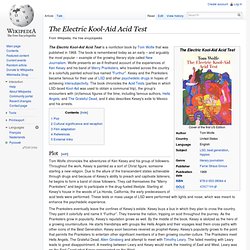 Plot[edit] Tom Wolfe chronicles the adventures of Ken Kesey and his group of followers. Throughout the work, Kesey is painted as a sort of Christ figure, someone starting a new religion.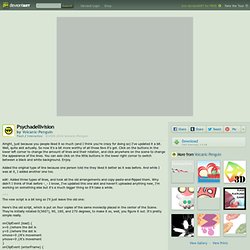 Alright, just because you people liked it so much (and I think you're crazy for doing so) I've updated it a bit. Well, quite alot actually. So now it's a bit more worthy of all those favs it's got. Click on the buttons in the lower left corner to change the amount of lines and their rotation, and click anywhere on the scene to change the appearance of the lines. You can aslo click on the little buttons in the lower right corner to switch between a black and white background.