America
Daily Kos :: State of the Nation
The Real News Network
Mother Jones | Smart, Fearless Journalism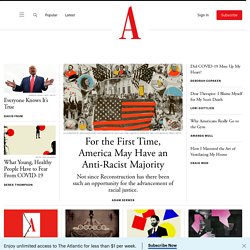 The Atlantic — News and analysis on politics, business, culture, technology, national, international, and life – TheAtlantic.com
The Atlantic Follow Us Video Let's Get Physical: A 1950s Guide to Hooking Up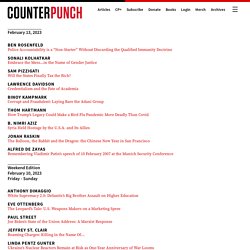 Last month, the ruling Japanese coalition parties quickly rammed through Parliament a state secrets law. We Americans better take notice. Under its provisions the government alone decides what are state secrets and any civil servants who divulge any "secrets" can be jailed for up to 10 years.
CounterPunch: Tells the Facts, Names the Names
TomDispatch
[Note for TomDispatch Readers in or around New York City: On Friday, January 17th at 7 pm, Nick Turse will be discussing his bestselling book, Kill Anything That Moves: The Real American War in Vietnam (just out in paperback), with TomDispatch regular Chase Madar at a favorite independent bookstore of mine -- Brooklyn's Book Court. For more details, click here. Tom] These days, when I check out the latest news on Washington's global war-making, I regularly find at least one story that fits a new category in my mind that I call: What Could Possibly Go Wrong?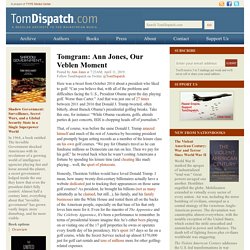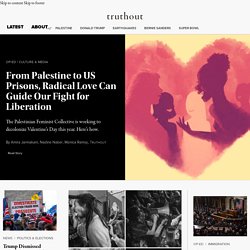 Truthout | Fearless, Independent News and Opinion
(Image: Addiction via Shutterstock)Voters and policy makers are slowly moving toward reforms to reduce the harm of skyrocketing numbers of opiate-related overdoses, but in the meantime, many like Truthout Writer Mike Ludwig and friends will share skills that "help us keep each other alive, healthy and safe." Maria pulls out a thick-gauged intramuscular syringe and a vial of naloxone hydrochloride, a drug known commonly by the brand name Narcan. She shows the people gathered around me how to draw up 1 cubic centimeter of naloxone into the syringe.
A daily TV/radio news program, hosted by Amy Goodman and Juan Gonzalez, airing on over 900 stations, pioneering the largest community media collaboration in the United States.
Antiwar.com
INFORMATION CLEARING HOUSE. NEWS, COMMENTARY & INSIGHT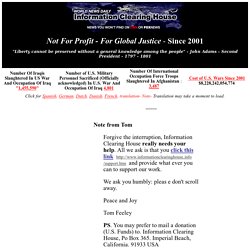 Dear Information Clearing House Readers: To protect our independence, we'll never run ads. We take no government funds. We survive on donations averaging about $16. Now is the time we ask.
Media Lens
By David Edwards What does it mean when a notoriously profit-driven, warmongering, climate-killing media system mourns, with one impassioned voice, the death of a principled freedom fighter like Nelson Mandela? Does it mean that the corporate system has a heart, that it cares? Or does it mean that Mandela's politics, and the mythology surrounding them, are somehow serviceable to power? Consider, first, that this is what is supposed to be true of... Read more...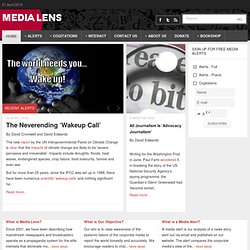 Center for Media and Democracy | Publishers of PR Watch
Home
Truthdig: Drilling Beneath the Headlines