recipies
Get flash to fully experience Pearltrees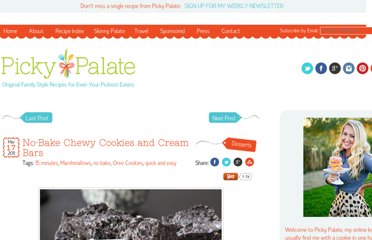 Oh how I love a treat that can be whipped up in about 15 minutes. My boys and their buddies couldn't get enough of these Chewy Oreo Bars we had as an after school snack this week. Sometimes my spontaneous recipe creations turn out to be the most fun, lol!
Cannabis Delivery We supply San Francisco with high-quality medical marijuana by delivery to anywhere in the city, be it your home, your work, or even a café you are relaxing in. In doing so we adhere to the highest standards around health, safety, and patients' rights. Our staff is professional, friendly, and able to advise our patients on the wide-range of cannabis products we provide, including: Cannabis (Marijuana), Pre-Rolls, Edibles, Hash, Kief, Concentrates, Tinctures, Vaporizers, Pipes, and many, many more.
Here are the most common terms you'll come across as your candy-making odyssey begins. You'll also want to take a look at our behind-the-scenes video . Bloom: The gray mottling that sometimes appears on the surface of chocolate is a result of extremes in heat or humidity .
Coffee gets a lot of attention , but if tea's more your style, tea guru Tony Gebely offers this guide to understanding and brewing better tea—discussing the process, the kinds, and the care necessary to cultivate a great taste for tea.
Good morning! Happy Saturday! I had a bad dream nightmare last night. I had to (for some odd reason) return to the University of Illinois and had to live in a dorm without a kitchen!
I have a particularly tragic memory of looking at rental houses with my friend when he first moved to LA and finding one that actually had an avocado tree in the backyard. I mean, a tree that was taller than the house and was heavy with ripe avocados This memory is tragic because my friend didn't rent the house.
January 18, 2011 | Category: I'm an Eater
We're on day two of something called a "wintry mix" which I suspect if I lived in one of those places where one was forced to wear shorts and sunglasses in January, eating food plucked recently from the ground ( pea tendrils , anyone?) I'd imagine constituted a fun day of mixed winter activities, like snowfall fights followed by ice skating and then, if you're not too tuckered out, some hot cocoa before you head home. Alas, a "wintry mix" is the precise reason my only current goal in life is to flee to someplace tropic and sandy. And make soup.
in college i was a waitress and bartender at The Loring Bar & Cafe in Minneapolis. it is where i met alex, so it will always hold a very special place in my heart.
What is it about bacon & avocado that I absolutely love?? And these quesadillas… with their buttery, crispy, heavenly tortilla shells… are seriously yum. Don't let the green scare ya, avocados have a really delicious taste.
This past weekend was the Strawberry Festival in a nearby community. We don't usually go for the funnel cakes and carnival rides, but on Friday afternoon we found ourselves out of school, in Pungo watching the 4-H animal judging portion of the festival. The boys had a great time and are now begging for a sheep to raise and show.
I can say this is the best macaroni and cheese recipe ever because it's not really my recipe.
Dulce de Leche Brownies At seven o'clock last night I had a chocolate craving. I approach the pantry and see a can of Dulce de Leche and instantly think caramel brownies.
If you've got 30 minutes, you've got time to bake up a batch of these simple, butter-slathered breadsticks. There's nothing fancy or frou frou about them. They're just little poles of white bread dough cooked until golden brown then smeared in good flavors.