Snacks and Desserts
Homemade Chicken Nuggets. These homemade chicken nuggets had the right texture, flavor and consistency of a standard McDonald's Chicken McNugget.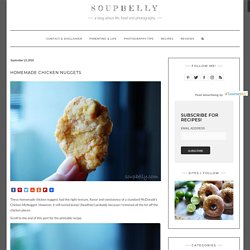 However, it still tasted leaner (healthier) probably because I trimmed all the fat off the chicken pieces. I used a mixture of chicken breast meat and thigh meat, hoping the thigh meat would add some extra richness, flavor and moistness after frying. Deep Dish Fruit Pizza. My sister-in-law Missy first introduced me to the concept of fruit pizza years and years ago, and here's how: she brought one to my house and I proceeded to eat the whole thing.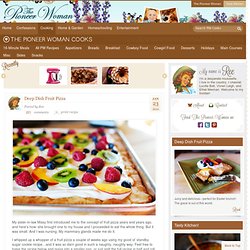 But it was small. And I was nursing. Healthy Granola Bar Recipes - How to Make Granola Bars. Grilled Bacon wrapped Jalapenos. Homemade Salt & Vinegar Chips. Greetings!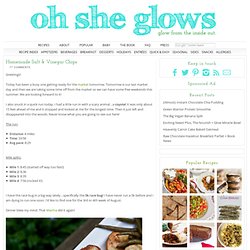 Today has been a busy one getting ready for the market tomorrow. Tomorrow is our last market day and then we are taking some time off from the market so we can have some free weekends this summer. We are looking forward to it! I also snuck in a quick run today. I had a little run in with a scary animal…a coyote! Hummus to make or buy. Salt and Vinegar Chick peas. Ohsheglows.
---