World
Show.mappingworlds. ChronoZoom. ChronoZoom is an educational tool for teachers and students who want to put historical events in perspective.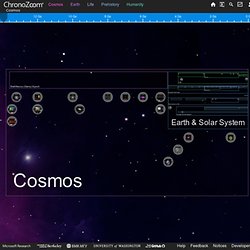 A great many resources have been created already in ChronoZoom for your enjoyment and enlightenment. Start Exploring Use ChronoZoom to get a perspective of the extensive scale of time and historical events relative to what happened around the world. Www.solarsystemscope.com/scope.swf. Project on Google Earth | AirPano.com | 360 Degree Aerial Panorama | 3D Virtual Tours Around the World | 360 Degree Panorama | 3D Virtual Tours Around the World | Photos of the Most Interesting Places on the Earth | AirPano.com. We are very happy to announce that AirPano has been presented on Google Earth Travel & Tourism gallery.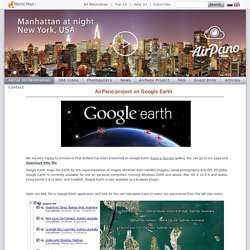 You can go to our page and download KML file. Google Earth maps the Earth by the superimposition of images obtained from satellite imagery, aerial photography and GIS 3D globe. Google Earth is currently available for use on personal computers running Windows 2000 and above, Mac OS X 10.3.9 and above, Linux kernel 2.6 or later, and FreeBSD. TimeMaps - World History TimeMap.
---