Inspiration
Beautiful/Decay Cult of the Creative Arts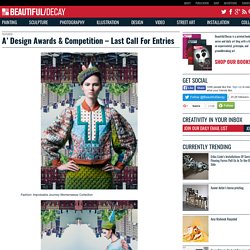 For the artist Maria Raquel Cochez, her body is both her subject and medium; choosing to undergo and photograph 3 weight-loss surgery procedures, she catalogs a complex relationship with body image. For this series, titled "Life Performance," and subsequent videos, paintings, and photographs, the artist courageously addresses the difficult ways in which women are expected to conform to physical ideals. For "Life Performance," Cochez relinquishes all control, surrendering both her body and her camera, leaving others to cut, transform, and document her as she undergoes a breast reconstruction and implant and gastric bypass.
VECTRO AVE | Art & Design Blog |
Design Mash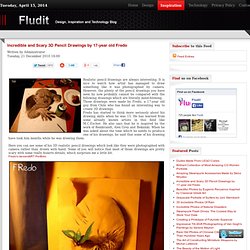 Realistic pencil drawings are always interesting. It is nice to watch how artist has managed to draw something like it was photographed by camera. However, the plenty of the pencil drawings you have seen by now probably cannot be compared with the following drawings which are literally mind-blowing.Those drawings were made by Fredo, a 17-year old guy from Chile who has found an interesting way to create 3D drawings.Fredo has started to think more seriously about his drawing skills when he was 15.
Incredible and Scary 3D Pencil Drawings by 17-year old Fredo
Grafická Chirurgie / Surgery Minor
Ubersuper ~ Stuff I Like
Creative Illustrations by Tyson Murphy Tyson Murphy aka Murph3 is a character artist at Blizzard Entertainment, recent graduate from Brigham Young University in Utah. Let's take a look at some of his artworks.
Cruzine - the place, where knowledge becomes live.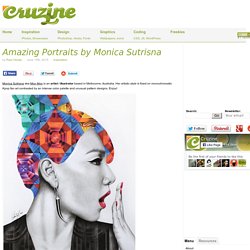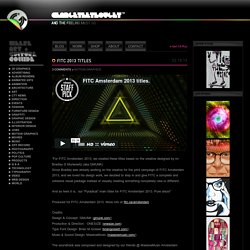 "For FITC Amsterdam 2013, we created these titles based on the creative designed by mr Bradley G Munkowitz (aka GMUNK) Since Bradley was already working on the creative for the print campaign of FITC Amsterdam 2013, and we loved his design work, we decided to step in and give FITC a complete and cohesive visual package instead of visually creating something completely new or different. And so here it is.. our "Pyradical" main titles for FITC Amsterdam 2013. Pure disco!" Produced for FITC Amsterdam 2013. More info at fitc.ca/amsterdam
Changethethought™
Laughing Squid
Simon Bouisson is a young french film maker and a new media artist. He likes to travel around the globe making videos as a fun and original diary. Tokyo Reverse is an awesome video of a man travelling across the city backwards but the film is mou... Read more Converse is back with its art contest Photo Clash.
Whitezine | inspire Create and Share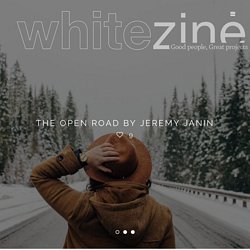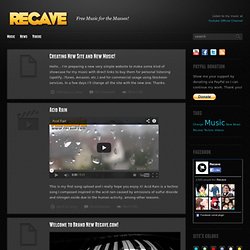 Video This is my first song upload and I really hope you enjoy it! Acid Rain is a techno song I composed inspired in the acid rain caused by emissions of sulfur dioxide and nitrogen oxide due to the human activity, among other reasons. Post Hello to all Recave visitors! As many of you know this site was a graphic news blog, but after several issues with that I tried to find a decent use of this community.
Recave Blog: Web Design, Illustration, Photography, Graphics, Videos, Cool Products, Digital Design Inspiration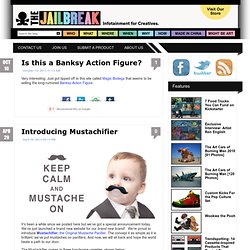 Posted byBen on 12:14 pm Let's smash some normal objects like sunglasses and flashlights, frisbees, etc. into tiny pieces. We'll use hammers, blenders and other great mangling methods. We'll put the pieces into little bags and sell them. But first, let's use 3D imaging to map the objects and give the buyer a way to redefine their relationship with the idea of owning of an object, especially when so many things are "owned" virtually.
The Jailbreak – Infotainment for Creatives