Media
The Young and the Digital | S. Craig Watkins. What Narrative Means In Games - Plot Vs. Play. Review Cheats and Walkthroughs Screenshots. Mapping the Human Condition. By Maria Popova What the empire of love has to do with the intellect forest and the bay of agoraphobia.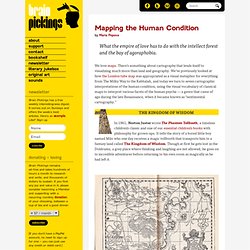 We love maps. There's something about cartography that lends itself to visualizing much more than land and geography. We've previously looked at how the London tube map was appropriated as a visual metaphor for everything from The Milky Way to the Kabbalah, and today we turn to seven cartographic interpretations of the human condition, using the visual vocabulary of classical maps to interpret various facets of the human psyche — a genre that came of age during the late Renaissance, when it became known as "sentimental cartography."
Jason.nelson's.digital.poetry.interfaces. It's Time for Games to Move Beyond 'Cinematic' - PS3 Feature at IGN. With every year that passes, modern games become more and more 'cinematic', while the games industry itself increasingly takes on aspects of the Hollywood model.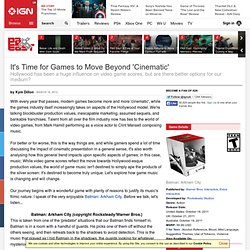 We're talking blockbuster production values, inescapable marketing, assumed sequels, and bankable franchises. Talent from all over the film industry now has ties to the world of video games, from Mark Hamill performing as a voice actor to Clint Mansell composing music. Modality and Representation. Daniel Chandler Modality and Representation Whilst semiotics is often encountered in the form of textual analysis, it also involves philosophical theorising on the role of signs in the construction of reality.
Books in the Age of the iPad. For too long, the act of printing something in and of itself has been placed on too high a pedestal.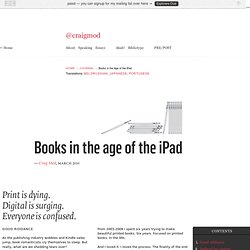 The true value of an object lies in what it says, not its mere existence. And in the case of a book, that value is intrinsically connected with content. Let's divide content into two broad groups. Content without well-defined form (Formless Content (Fig. 1)) Content with well-defined form (Definite Content (Fig. 2)) About The Licenses. Our public copyright licenses incorporate a unique and innovative "three-layer" design.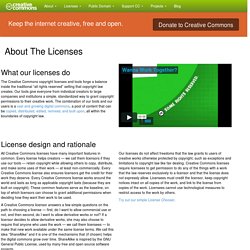 Each license begins as a traditional legal tool, in the kind of language and text formats that most lawyers know and love. We call this the Legal Code layer of each license. Inanimate Alice - Homepage. The Story Sucks. A stoic reflection on the futility of existence, Samuel Beckett's famously dull tragicomedy - in which two men wait endlessly for someone that never arrives - shares something in common with videogame stories that, as an industry, we never seem to address: The characters don't change.
Sure, they change appearance, gun, location, allegiance, job, and, more often than not, from being alive to being dead. They modify everything except the one thing that counts, the one thing we might remember them for long after the credits have rolled: themselves. The Escapist. Fictional Landscapes by UK-based artist Kyle. Let GLaDOS guide you to your destination, you monster. By David Hinkle on Jan 10th 2012 12:30AM She's certainly not the first celebrity to do some voice work for the GPS industry, but she's by far the coolest.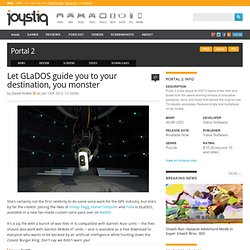 Joining the likes of Snoop Dogg, Homer Simpson and Yoda is GLaDOS, available in a new fan-made custom voice pack over on Reddit. Features - Ken Levine on the Storytelling Craft of BioShock Infinite. The original BioShock stands as a sterling example of environment-as-character.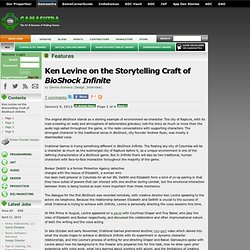 The city of Rapture, with its mad scrawling on walls and atmosphere of deteriorated grandeur, told the story as much or more than the audio logs salted throughout the game, or the radio conversations with supporting characters. The strongest character in the traditional sense in BioShock, city founder Andrew Ryan, was mostly a disembodied voice. Irrational Games is trying something different in BioShock Infinite.
The floating sky-city of Columbia will be a character as much as the submerged city of Rapture before it, as a unique environment is one of the defining characteristics of a BioShock game. How To Be More Interesting (In 10 Simple Steps) Media, Transmedia, and a Girl Named Alice. Ever heard of Inanimate Alice?
If so, do you understand what all the fuss is? Quick preface (and a sort of warning): I'm borderline obsessed with media as a rhetorical vehicle, and find its increasingly addictive nature hugely important as digital presence bleeds into physical boundaries, especially in the field of education. If you're less curious, you may want to do some skimming. This is about as brief as I can get it. 'The Tao Of Wu': RZA Waxes Philosophical. Longform.org. What Would the New Facebook Mean to Marshall McLuhan? Five Marketing Takeaways - Marketing HQ | Marketing HQ.
By Michael Davis CCO, imc2 Michael Davis The current communications climate is not new news. It was foretold by counterculture communications theorist Marshall McLuhan nearly 40 years ago – long before preschoolers learned to read on laptops and teenagers captured neighborhood activity as citizen journalists on their smartphones. You expected an article on how Facebook changes will impact our lives? I'll get to that, but I'll start with some background first. Frank Sinatra Has a Cold - Gay Talese - Best Profile of Sinatra. In the winter of 1965, writer Gay Talese arrived in Los Angeles with an assignment from Esquire to profile Frank Sinatra.
The legendary singer was approaching fifty, under the weather, out of sorts, and unwilling to be interviewed. So Talese remained in L.A., hoping Sinatra might recover and reconsider, and he began talking to many of the people around Sinatra -- his friends, his associates, his family, his countless hangers-on -- and observing the man himself wherever he could. The result, "Frank Sinatra Has a Cold," ran in April 1966 and became one of the most celebrated magazine stories ever published, a pioneering example of what came to be called New Journalism -- a work of rigorously faithful fact enlivened with the kind of vivid storytelling that had previously been reserved for fiction. New Details About The Last of Us. If you've been coming to IGN over the last 10 days or so, then you've already seen plenty of coverage about the upcoming PlayStation 3 exclusive The Last of Us. After the game's initial reveal, we saw some screenshots, and even asked you what you thought.
Then, Sony finally showed us the first trailer for The Last of Us, something we analyzed in both text and video form. Now, thanks to USA Today, a few more concrete details about the game have emerged. For starters, the article notes that The Last of Us is "expected for PS3 in late 2012 or early 2013," meaning that we won't have to wait very long for the game. This works in well with the time frame presumably created by the fact that Naughty Dog has officially split into two teams. Gamification. Working for the Web's Big Content Machine. I'm hardly qualified to dash off authoritative articles on the theological bona fides of African critters. But one recent evening, I made $15 for writing tips on hard-disc data recovery, another $15 for telling people how to repair burnt carpet and $7.50 for teasing out the answer to that most pressing of questions: Is a giraffe sacred? The reason for my nighttime writing adventure was to see what life is like on a massive content farm.
Social Media in the Age of Enlightenment and Revolution. Open Culture. Publications/czachesz_rewriting.pdf. Hypertextuality. The term "hypertext" was first used by Ted Nelson in 1965 to describe the new kinds of textuality made possible by computers. Riffaterre defines hypertext as, "the use of the computer to transcend the linearity of the written text by building an endless series of imagined connections, from verbal associations to possible worlds, extending the glosses or marginalia from the footnotes of yesteryear to metatexts" (780). Although Riffaterre is primarily interested in distinguishing hypertextuality and intertextuality, his examinations of hypertextuality highlight the promises and the limitations of this way of reading and writing. He notes the ways hypertext can be used in making meaning, analyzing text, contextualizing text, and describing text:
Complicating Predictability: Textuality, Intertextuality, and Intercontextuality in Beginning Reading and Writing. Textuality, Intertextuality, Hypertextuality. The Slavic and East European Journal, Vol. 39, No. 4 (Winter, 1995), pp. 535-551. Intertextuality and the Writing of Social Research. Intertextuality and Dialogue. Professor of Philosophy - Articles. Jean Baudrillard. MediaShift. Commons.
Finding Shakespeare | Curating digital stories from Shakespeare\'s work, life, and times. The Influencing Machine: A Brief Visual History of the Media. Marshall McLuhan Bio. Marshall McLuhan - The World is a Global Village (CBC TV) The Medium is the Massage: Shepard Fairey + Marshall McLuhan. Every Page of Moby-Dick, Illustrated. Mark of Cain: The Language of Russian Criminal Tattoos.
---