Cupcakes
- StumbleUpon. Oreo and Peanut Butter Brownie Cakes. Well these naughty little treats are well….naughty but oh so necessary.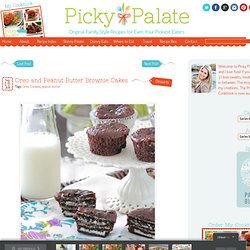 There are a bit like my Brownie Covered Oreo's from last Christmas but enhanced with layers of peanut butter and a double decker stack of Oreos in each little brownie cake. They are simply prepared in cupcake liners. Hope you enjoy this ultra sweet little cake Ok, I have to brag about this brownie mix from Trader Joes for a second. Cupcakes - StumbleUpon. Caramel Apple Pie Cupcakes & The Craving Chronicles - StumbleUpon. It seems like once the weather cools down everyone wants to jump right into pumpkin season.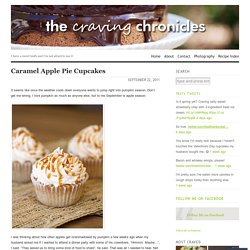 Don't get me wrong, I love pumpkin as much as anyone else, but to me September is apple season. I was thinking about how often apples get overshadowed by pumpkin a few weeks ago when my husband asked me if I wanted to attend a dinner party with some of his coworkers. "Hrmmm. Maybe…", I said. "They asked us to bring some kind of food to share", he said. Chocolate Chip Cookie Dough + Cupcake = The BEST Cupcake. Ever. Recipe - Al... - StumbleUpon.
Nutella Mug Cake | Family Kitchen - StumbleUpon. I have been experimenting with different mug cakes every since I heard about them about a year ago.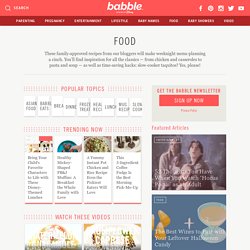 None of them have been winners. They were either too chewy, too dry, or not sweet enough. Well, I continued experimenting, and thought why not add some decadent Nutella into the mix. I modified the classic mug cake recipe, added Nutella, and a little more milk and oil than I had been using before. The results were beyond amazing.
---